Watch Out For These Movies Coming Out In December 2019
Christmas is a great time to rest and plan for the coming year. Here are movies coming out in December that you should see.
Movie lovers have a lot to look forward to this Christmas. There's something for everyone. Whether it's Christmas-themed, horror, romance, or comedy. We bring you a list of movies coming out in December.
10 Movies coming out in December
Your excellency
You know a movie is good when Funke Akindele, Seyi Law, and Akin Lewis are part of it. Your Excellency follows the story of Chief Ajadi and his wife. Social media becomes heated when an unlikely candidate decides to run for president.
Holiday in the Wild
A couple books their journey to Zambia. Unfortunately, the husband dumps the wife before the journey. As a result, the wife decides to travel to Zambia alone, after sending her child off to college and that is where the adventure begins.
A Sweet Christmas Romance
The name of the movie already gives away a lot. A Bakery owner is retiring and she decides to host a twelve-day competition. In the competition, she wants to see who can recreate her Christmas recipes. Holly enters the competition, even though she's not really a great cook. In the end, she falls in love with another baker.
Sugar Rush
Sugar Rush comes out on the 25th of December. In the movie, three young ladies find a huge sum of money, which they decide to spend. But all hell breaks loose when they find out that the money is a loot. Now they find themselves between the EFCC and a group of criminals.
Black Christmas
Black Christmas follows a group of women in college. During the holidays, just when they begin to throw parties, a killer surfaces. Worse still, the killer targets women. As more women die, the group are not sure which man to trust. However, they refuse to die without a fight.
The Boy II
A young family know nothing about the history of a house named Heelshire Mansion before they move in. Soon, their young son makes a scary new friend whom he calls Brahms.
Portrait of a Lady on Fire
Just the name of this movie will make most movie lovers curious. In this movie, Marianne is hired to paint the wedding portrait of Hlose. Marianne begins to observe Hlose by day and paints her secretly at night. Soon the women become attracted to each other.
Muna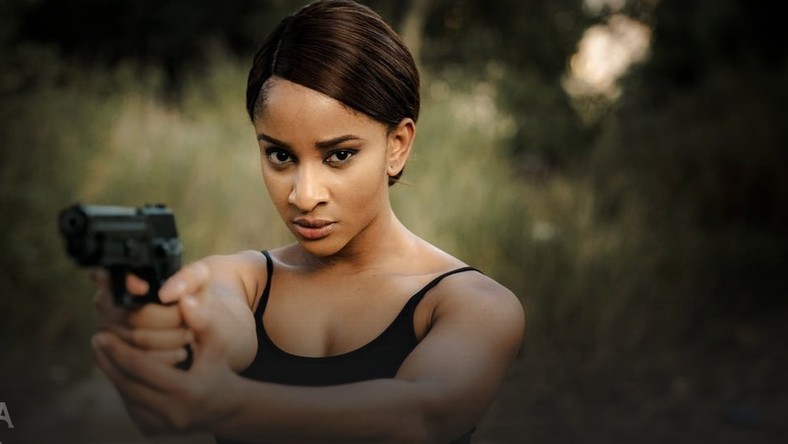 This movie is delightfully filled with some of your favourite Nollywood stars. They include Adesua Etomi-Wellington, Onyeka Onwenu, and Falz. Muna follows the story of a girl raised by her grandmother, who is the last surviving member of the family. Muna's dream of providing her grandmother with a better life lands her in trouble.
Let It, Snow
Let It Snow is based on a book. The movie combines three teen holiday love stories in one. In the movie, a snowstorm hits a small town on a cold Christmas Eve. These events affect friendships and love lives.
Merry Men 2
Merry Men 2 is the sequel to Merry Men, which follows the story of four rich bachelors, living the flashy lifestyle. They call themselves the Merry Men, while ladies call them Yoruba Demons. It features actors AY Makun, Ramsey Nouah, Regina Daniels, and Iretiola Doyle. However, there's more to them than what we see.
So thrill yourself this Christmas with these new movies coming out in December.
Read also: 10 Nigerian Christmas Songs For The Yuletide Season