5 Latest Local Movies To Watch This Week
Here's a list of 5 movies to watch at the cinemas this week.
Want to take a trip to the cinema to catch the latest Nollywood blockbusters? These are the latest local movies you should definitely see this weekend.
Latest Local Movies – Must-see Movies For Your Family
1. 4th Republic
Mabel King, a gubernatorial aspirant, rises up to challenge the victory of the incumbent governor. She believes that her mandate had been stolen, and she'll pull out all the stops to get it back. Things become even more dangerous for Mabel King when her campaign manager is brutally murdered. Now Mabel King is fighting with powerful political players, who are also bent on eliminating key witnesses. How far can she go when the powers that be want her to accept defeat and fade away?
4th Republic stars Kate Henshaw as Mabel King. Other cast members include Ihuoma Linda Ejiofor, Bimbo Manuel, Yakubu Mohammed, Eyinna Nwigwe, Preach Bassey and Sifon Okoi.
2. Joba
This faith-based movie is a must-see for everyone. Joba chronicles the troubled marriage of a Christian couple. Their marriage is on the rocks and their faith is tested, but all evidence point to the husband as the cause of all their marital problems.
How far will he go to protect his wife? Will their faith see them through?
Joba is a stunning production. It has a mix of hilarious scenes and scenes that will leave you emotional and teary.
It is directed by Biodun Stephen. The stars include Blossom Chukwujekwu, Enado Odigie, Chris Iheuwa, amongst others.
3. Jumbled
A young woman, Damilola, is still single after reaching the age of 30. A series of broken relationships leave her disillusioned with love. Suddenly, things seemingly take a turn for the better and she finds love again. Her new love seems to be perfect and everything looks too good to be true.
Damilola's latest relationship seems to be heading towards heartbreak like her previous relationships. Will she hold on and try to fix the unfixable or will it all fall apart at her feet?
Jumbled is one of the latest Nigerian moviesstarring the cream of Nollywood. This movie features Beverly Naya, Wale Ojo, Lilian Esoro, and Kenneth Okoli.
4. Nimbe
A troubled teenage boy wants to escape from a troubled home life and the bullying he suffers in the hands of his peers. He finds the love and acceptance he desperately needs in a street gang. And he is soon neck-deep in a world where drugs, thuggery and hooliganism are the order of the day. He soon finds out that there are other vices on the streets, and there is no way to escape the lure of cultism, prostitution, and crime.
The cast includes Toyin Abraham, Odunlade Adekola, and Doyin Abiola.
5. Up North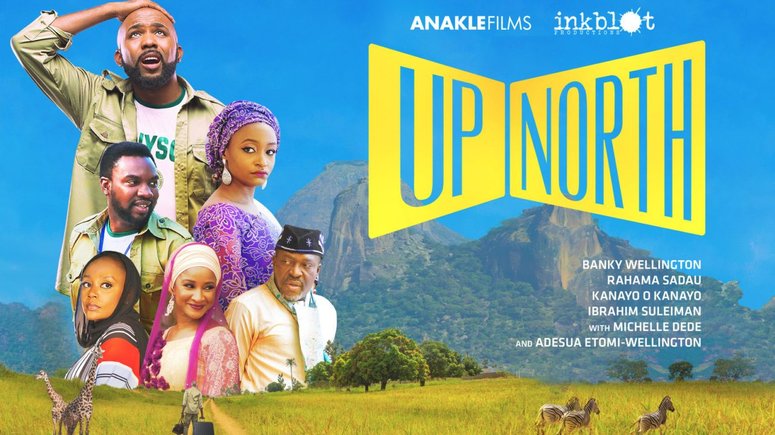 Up North explores love, friendship, and family politics; all of which collide, when a young rebellious heir from a wealthy family is sent away to National Service in Northern Nigeria. Things don't quite go according to plan as the spoiled heir begins to find himself; creating memories to last a lifetime.
Looking for the latest local movies showing in cinemas this weekend? This list should give you an idea of the Nollywood movies you should see.
Where can you go to see the latest local movies?
You can head out with your family and friends to the cinema closest to you. Your cinema choices include:
Siverbird cinemas
5D Cinema 9ja
Filmhouse IMAX
Ozone Cinemas
Nu Metro Cinema and Media store
Genesis Delux Cinemas
Nollywood Cinemas
Ground Zero Cinema
Also Read: Places to take kids in Lagos in near me