Have You Tried Activated Charcoal In A Clay Mask? This 'One' Isn't Bad
If you're into masks and prone to acne, you should try Beauty Formulas Clay Mask with Activated Charcoal for a  clean, clear complexion.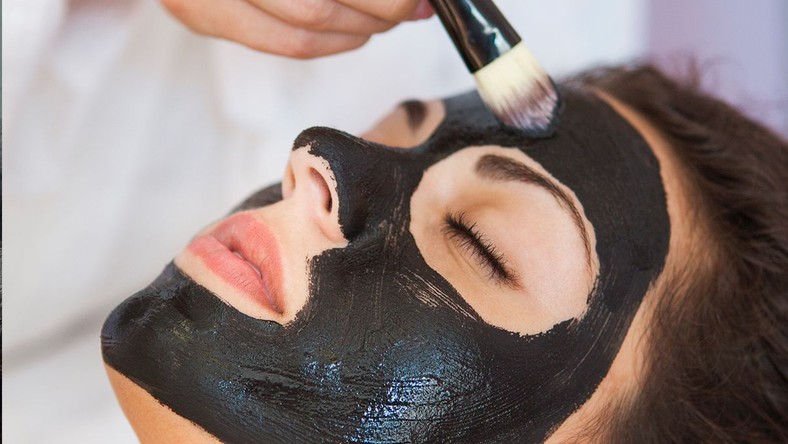 If you're into masks, then you definitely have tried a clay mask; known to draw out impurities and excess oil from the skin. Throw in activated charcoal clay mask and you get a brilliant skin-clearing mix.
The mask was a random purchase at one of the malls in Lagos, I saw it that day lined up in a row of beauty products from 'Beauty Formulas' and I curiously picked up the clay mask (not to lie the activated Charcoal made me pick it up to try out, after all I'd heard that activated charcoal works great for the skin especially one as oily as mine) .
ALSO READ:Face sheet to get rid of tired eyes? Try Purederm Age Defying Eye Gel Mask
Although they come in different types, Clay masks work great to clear oily skin, fight acne, clean and clear the pores, remove dirt and grit. In this case, the Kaolin Clay - known for its exfoliating and brightening properties, then throw in Activated Charcoal.
How it works
Activated Charcoal is brilliant for getting rid of toxins, bursting blackheads, and pulling out dirts leaving a clear complexion.
The clay mask comes with a combination of natural Kaolin Clay and Activated Charcoal which combine to act as a "magnet to draw out dirt and other impurities from the skin" (It comes with a creamy consistency in a dark grey colour and turns slightly whitish as it dries up on the skin) you notice it as it's drying on the face.

How to use the activated charcoal clay mask
I use the mask on clean skin (it's also stated on the mask and naturally you are supposed to use masks on prior cleansed skin). I apply the mask all over the face and neck avoiding the eyes and lips. I leave this on for a few minutes (for about 10-15mins) before rinsing off with warm water and then leave the skin to air dry or pat dry.
The mask works to clean pores leaving the face thoroughly cleansed- you'd notice this after washing it off.
ALSO READ:Even skintone? Fig Brightening Black Soap is all you need
However don't leave the mask on for longer than necessary, as I notice that the longer it stays, the soggier and funnier it becomes, leaving you feeling that you're 're-clogging the skin again (or maybe it's just me) Also make sure you rinse off with clean warm water to effectively take it off (especially since oil is drawn out, you want to get a clean skin afterwards not an oily messy sticky feeling that comes with washing oil with ordinary water).
It absolutely works to absorb excess sebum (oils), deeply cleanses the skin you can feel it afterwards and it draws out deep-rooted dirt.
It works to give a clean and clear complexion and for a little under N2,000 (can't remember the exact amount I bought it but definitely less than N2,000) it's a must-have bargain.
This article was republished with the permission of Pulse.Ng