Wetin Be Di Health Benefits Of Scent Leaf?
You fit take scent leaf do tea. E dey work for stomach problem like gastroenteritis.
You don hear about di ogbonge benefits of scent leaf? You even sabi say dis leaf get plenti benefits dem wey dey good for your bodi? Many of us no sabi wetin dey inside scent leaf. Dat na why we write dis tori make una see as di leaf take good well well. But wetin be scent leaf? Oyibo dey call am basil leaf. Hausa say na daidoya; Igbo dey call am nchanwu, and Yoruba say di name na efinrin. Scent leaf na one green vegetable wey dey grow around house. Everibodi sabi am as di leaf wey dem dey put for pepper soup wey dey give am dat scent.
Scent leaf get plenti vitamins like calcium, phosphorus, iron, potassium, and vitamin A. Even di oil wey di scent leaf get fit fight bacteria and fungi wey dey cause diffren kain infection dem.
Some Of Di Health Benefits Of Scent Leaf
1. Bad Breath and Smelling Mouth
Scent leaf dey kill di bacteria wey dey your mouth, and e dey fight bad breath and mouth wey dey smell.  Dem say e dey prevent tooth decay join.
2. Fungal Infections
You fit use scent leaf treat fungal infections, when you crush and pieces am. If you rub am for skin wey get infection, e go clear am. As you crush am so, you fit squeeze di water comot. Dat water go dissolve cold and catarrh one time. E go destroy skin disease like ring worm.
3. To Preserve Food
Becos of di antibacterial and antimicrobial properties of scent leaf, you fit use scent leaf oil extract take do preservative for your food make ya food no spoil. Dis na one of di benefits of scent leaf.
4. To Take Treat Malaria and Fever
When you follow mix scent leaf with bitter leaf, di mixture dey work well for malaria and fever. All over Nigeria di pipo don sabi am as betta malaria and fever medicin.
5.

Clean mouth
You know say ne chewing stick our pipo dey take clean mouth for village. Many pipo dey use scent leaf stick take clean mouth. Dem believe say all di good tin wey dey di leaf folow dey di stick and e go clean dem mouth well well.
5. Mosquito Repellent
If you allow di scent leaf make e dry for under sun; when e dry finish, come burn am. E go serve as powerful mosquito repellent. Di mosquito dem no go fit near your room. Dis na one of di benefits of scent leaf.
6. Benefits of scent leaf: Pain Reliever
Di liquid extract wey dey comot for scent leaf go treat ear problem. Especially ear ache and stomach pain.  You fit use scent leaf take treat diarrhoea, chronic dysentry and vomit. Some people dey even use di scent leaf for pipo wey get mental sickness.
8. Digestive Health
Scent leaf go helep you if you get bloating problem. E go helep your food to quick digest. Den e go helep you go toilet well well. Nor bi say e go purge you, but when you go toilet everitin wey need to comot for ya belle go comot.
9. Lower Blood Sugar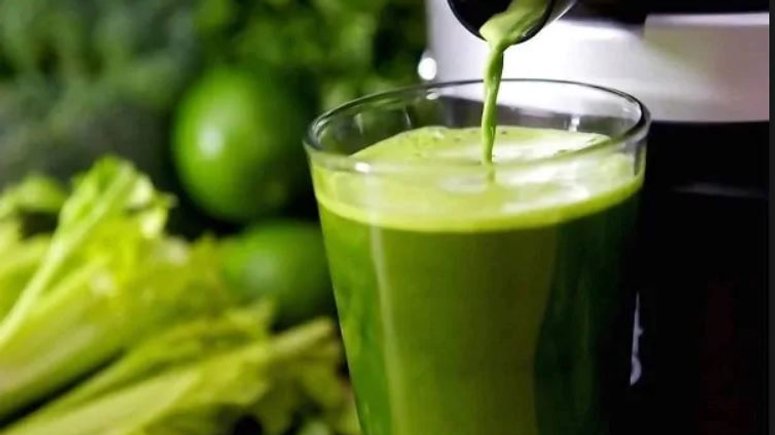 Among di amazing health benefits wey dey for scent leaf, na di way wey e dey lower pesin blood sugar levels. and e go make sure say e prevent damage to di pancreas. Scent leaf na one kine super leaf.
10. Repair Smoking Damages
If you dey smoke before, scent leaf fit repair any damage wey di smoke don causefor your bodi with nicotine. Dokita dem say scent leaf go reduce di nicotine wey dey your bodi. Dis one sef na one of di ogbonge benefits of scent leaf.
11. Infertility Issues
Dem don tok am say if man wey get premature ejaculation drink scent leaf, e go cure am one time. E get one tin wey dey scent leaf, dem dey call am arginine content. Dat tin dey helep man for premature ejaculation and oda sickness wey fit affect him privates.
Also the content epigenin fenkhona and eugenol wey dey inside scent leaf fit helep man for erection.
12. Milk Production
You be woman wey just born? You get problem of lactation, wey be say your milk no dey too comot? Drink scent leaf. Chop am. Your milk go begin flow well well.
13. Anti-Inflammation
As we don already know, inflammation fit cause make our bodi begin get difrent sickness and disease. Scent leaf na anti-inflammatory vegetable; and e go helep you avoid all di bad tin dem wey inflammation fit cause.
Read dis tori join: Wetin Be Di Best Nigerian Food For Breastfeeding Mothers?