16 bible quotes about pregnancy that will help you keep calm
The duration of pregnancy is often filled with anxiety for an expecting mum and her loved ones. Here are some bible quotes about pregnancy to soothe your fears
When a woman is pregnant, there are a lot of emotions running through the minds of pretty much everyone involved. Joy, happiness, excitement, fear, worry, anxiety—everyone feels these until the baby arrives. However, for a Christian family, there's some comfort and steadiness to be found in bible quotes about pregnancy.
16 soothing bible quotes about pregnancy that remind you of God's love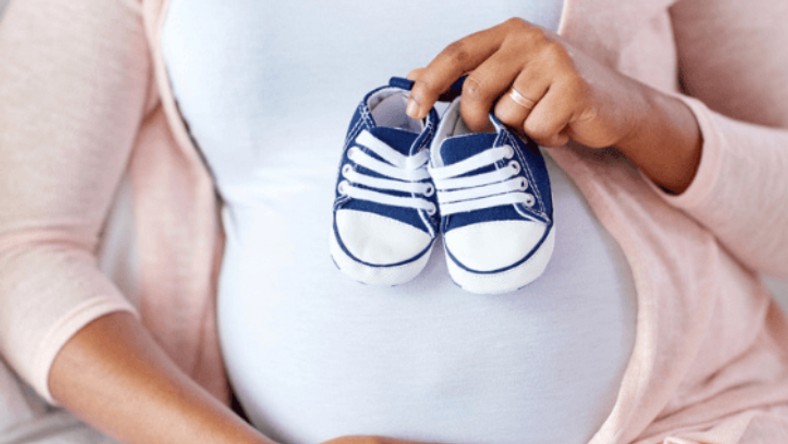 As you may know, the bible has different versions, all with the same message albeit in slightly different forms. We will draw our bible verses from the New International Version (NIV).
Jeremiah 1:5
Before I formed you in the womb I knew you, before you were born I set you apart; I appointed you as a prophet to the nations.
Psalm 127:3-4
3: Children are a heritage from the LORD, offspring a reward from him.
4: Like arrows in the hands of a warrior are children born in one's youth.
James 1:17-18
17: Every good and perfect gift is from above, coming down from the Father of the heavenly lights, who does not change like shifting shadows.
18: He chose to give us birth through the word of truth, that we might be a kind of firstfruits of all he created.
Psalm 139:13-18
13: For you created my inmost being; you knit me together in my mother's womb.
14: I praise you because I am fearfully and wonderfully made; your works are wonderful, I know that full well.
15: My frame was not hidden from you when I was made in the secret place, when I was woven together in the depths of the earth.
16: Your eyes saw my unformed body; all the days ordained for me were written in your book before one of them came to be.
17: How precious to me are your thoughts, God! How vast is the sum of them!
18: Were I to count them, they would outnumber the grains of sand— when I awake, I am still with you.
Proverbs 31:25
She is clothed with strength and dignity; she can laugh at the days to come.
1 Timothy 2:15
But women will be saved through childbearing—if they continue in faith, love and holiness with propriety.
Psalm 22:9-10
9: Yet you brought me out of the womb; you made me trust in you, even at my mother's breast.
10: From birth I was cast on you; from my mother's womb you have been my God.
Jeremiah 1:8
Don't be afraid of the people, for I will be with you and will protect you. I, the Lord, have spoken!
Exodus 1:19
The midwives answered Pharaoh, "Hebrew women are not like Egyptian women; they are vigorous and give birth before the midwives arrive."
1 Samuel 1:27
I prayed for this child, and the Lord has granted me what I asked of him.
Isaiah 26:3
You will keep in perfect peace those whose minds are steadfast because they trust in you.
Jeremiah 29:11
"For I know the plans I have for you," declares the Lord, "plans to prosper you and not to harm you, plans to give you hope and a future."
Philippians 4:13
I can do all things through him who gives me strength.
John 16:21
A woman giving birth to a child has pain because her time has come, but when her baby is born she forgets the anguish because of her joy that a child is born into the world.
Isaiah 65:23
They will not labour in vain, nor will they bear children doomed to misfortune; for they will be a people blessed by the Lord, them and their descendants with them.
Isaiah 66:7
Before she goes into labour, she gives birth; before the pains come upon her, she delivers a son.
When you need to find comfort or strength during pregnancy or just as you approach your due date, there's a verse here for you to meditate on.
Read also: 6 Important Bible Verses About Parenting
Source: Bible Study Tools