Which Age Group Is Most Affected By The Coronavirus?
Going by the statistics of countries badly impacted by the virus such as China and Italy, COVID-19 seems to be having the most severe impact among the elderly.
Everybody is at risk of COVID-19. It's a pandemic, meaning anybody can get sick. But different people have different risks; for instance, not everyone gets sick enough to go to the hospital. Some people don't even get any symptoms, while others die in a fortnight from the impact of the disease. More interestingly, the chances of dying from COVID-19 are not the same for everyone. And now, experts have been able to explain the impacts of coronavirus on the different age groups.
Let's have a look at how people experience the coronavirus impact according to age.
How Do Patients Experience The Coronavirus Impacts By Age?
The Elderly (Aged 60 and above)
According to the CDC, 31% of all cases, 45% of hospitalizations, 53% of ICU admissions and 80% of all deaths from COVID-19 happened among adults aged 65 or over; with the highest percentage of deaths happening among those aged 85+.
Senior citizens undoubtedly are the hardest hit by COVID-19. In China, 80% of deaths were among people in their 60s or older, and that general trend is playing out elsewhere. Italy has the world's second-oldest population after Japan. Italy has also reported that more than 80% of deaths so far were among those 70 or older.
The Middle-Aged (Aged 44 to 60)
"The idea that this is purely a disease that causes death in older people we need to be very, very careful with," warns Dr Mike Ryan; the World Health Organization's emergencies chief.
As much as 10% to 15% of people under 50 have moderate to severe infection. Even if they survive, the middle-aged can spend weeks in the hospital. In France, more than half of the first 300 people admitted to intensive care units were under 60. Odds of hospitalization, intensive care, and death seem to increase from one's early 40s to late 40s.
The Youth (Aged 20 to 40)
Contrary to what we may think, young people, are not invincible to the coronavirus. Italy reported that a quarter of its cases so far were among people aged 19 to 50. In Spain, a third are under age 44. In the U.S., the
Centers for Disease Control and Prevention's
first snapshot of cases found 29% were aged 20 to 44. Like in China, the latest CDC data confirms that people aged 19 or younger may have milder COVID-19 symptoms; with practically no deaths or hospitalizations occurring in the U.S. to date.
Children And Teens
So far, the data does bear out the idea that kids are not uniquely at risk of COVID-19; which is surprising (because they usually are more vulnerable to the flu). Infants appear more vulnerable than toddlers and elementary school kids. Overall, though, only a small number of children under 10 years old are requiring hospitalization because of COVID-19 and, as of March 21, nobody in this age group has died in the US. Older kids and teenagers may be more resilient than their younger peers in some ways, but there is still a small risk of serious complications or death.
What Other Factors Contribute To Coronavirus Impacts Apart From Age?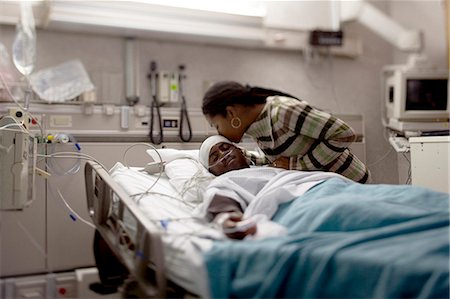 It's becoming more clear that your health before the pandemic began plays a key role in how you fare; regardless of how old you are.
Underlying health plays a big role. In China, 40% of people who required critical care had other chronic health problems. And there, deaths were highest among people who had heart disease, diabetes or chronic lung diseases before they got COVID-19. Preexisting health problems also can increase the risk of infection, such as people who have weak immune systems including from cancer treatment.
Even if the impacts of coronavirus differ for different age groups, every person should be mindful of how their current health might make them more susceptible. And all of us, no matter our age or health status, should do our part to protect the most vulnerable through
social distancing
.
Because this virus is new, all of this information is subject to change, as experts study the global situation and understand the virus better.  While we wait for more information, please adhere to all the directives from the authorities. You will not only be keeping yourself safe, but you will also be protecting the vulnerable too.
If you notice any of the COVID-19 symptoms, please call any of these NCDC numbers.
Toll-Free Number: 0800 9700 0010
Whatsapp: +234708 711 0839
SMS Number: +234809 955 5577
Make sure to engage in social distancing and stay safe. Do you have any questions? Share in the comments section