Coronavirus Survivor Stories: Nigerian Lady Shares Her Experience
"Coronavirus is not a death sentence," says Oluwaseun Ayodeji Osowobi.
More than a month after the first case of coronavirus hit Nigeria, we now have coronavirus survivor stories. Yesterday, Lagos state discharged five persons who had tested positive for coronavirus from the Infectious Diseases Centre, Yaba Mainland Hospital. The survivors, four males and a female, underwent treatment for two weeks at the facility. And they were happy to be healthy again and grateful to the health workers who cared for them.
One coronavirus survivor, Oluwaseun Ayodeji Osowobi, shared her experience on Twitter. Seun, a girls' rights advocate, proclaimed her triumph over the disease.
"Coronavirus is not a death sentence. People can survive and I HAVE!" said Oluwaseun Ayodeji Osowobi. "This is another phase of my life and I have won! I celebrate my resilience and strength. Call me SURVIVAYO. I encourage people to get tested and stop the stigma. Practise social distancing and stop the spread."
Coronavirus Survivor: See Oluwaseun's Series Of Tweets Below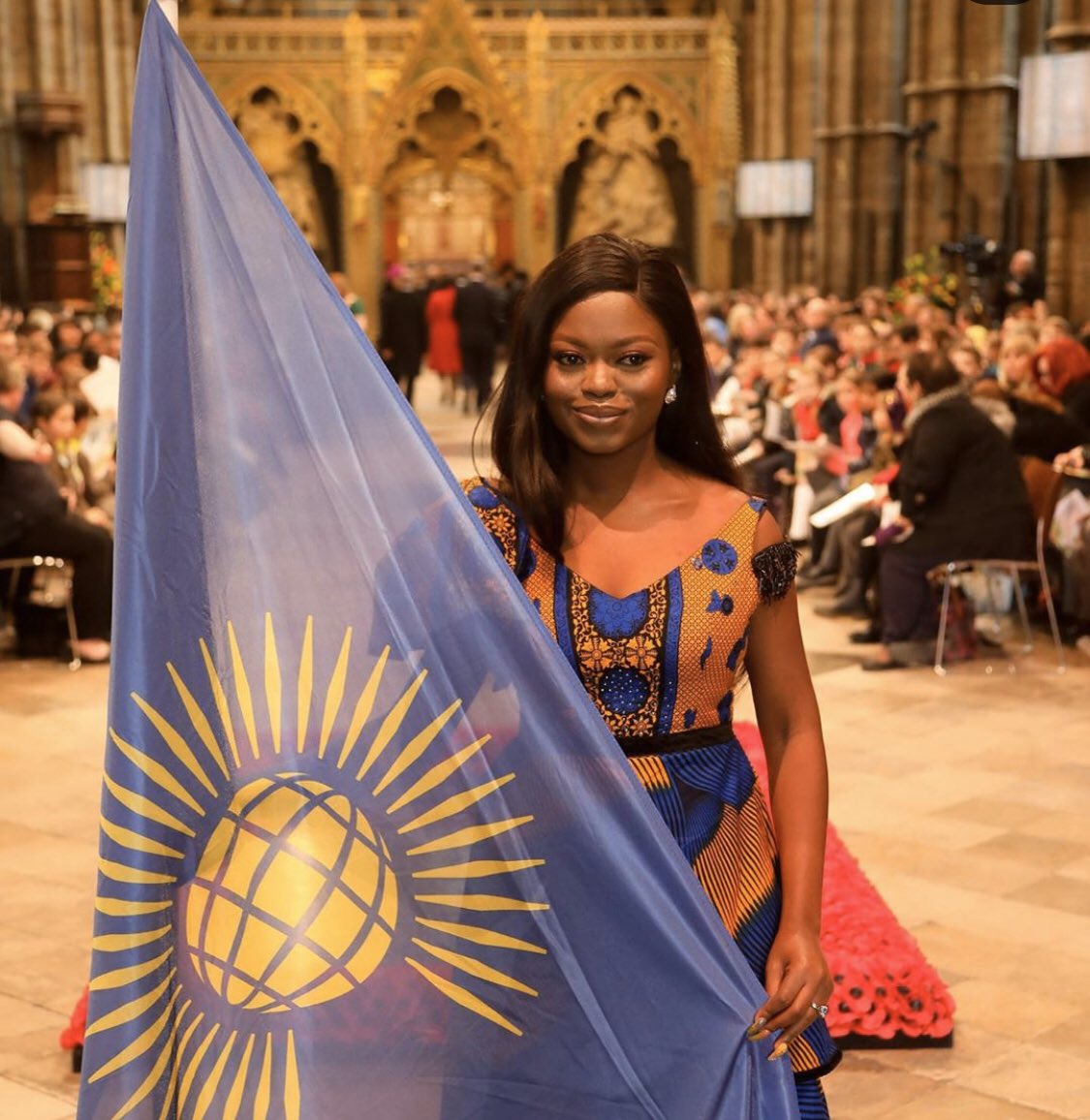 In a series of posts on Twitter on Monday, Osowobi shared her experience living with the virus in an isolation centre in Lagos. Her illness began after a trip to London where she attended the Commonwealth Day Service at Westminster Abbey. She was the flagbearer at the service held on March 9 where she led the procession that included Queen Elizabeth, members of the royal family and the Commonwealth Secretary-General Patricia Scotland.
Life finds ways of throwing LEMON at me. I've struggled w/ coming forward, but I want to inspire hope.

I returned to Nigeria from the UK post-Commonwealth event (I totally enjoyed) & fell ill. As a responsible person, I self-isolated.

Days after, I TESTED POSITIVE FOR COVID-19. pic.twitter.com/iu8T6LMBXG

— Oluwaseun Ayodeji Osowobi (@AyodejiOsowobi) March 30, 2020
My friend & I kept calling @NCDCgov to get tested? What if we didn't persist?

No info on my test result. At 12am, an ambulance was at my house. I woke from sleep & was crying. I got to isolation center, but no one was there to receive me.  waited in the ambulance for TWO HOURS.

— Oluwaseun Ayodeji Osowobi (@AyodejiOsowobi) March 30, 2020
The nurses eventually came out & treated me like a plague. I sat in the ambulance feeling rejected.

No questions about how I felt. So many questions about my travel history. Same information I had provided to NCDC & Lagos State Government during profiling.

Lack of data sharing!

— Oluwaseun Ayodeji Osowobi (@AyodejiOsowobi) March 30, 2020
More Tweets From Oshowobi A Coronavirus Survivor In Nigeria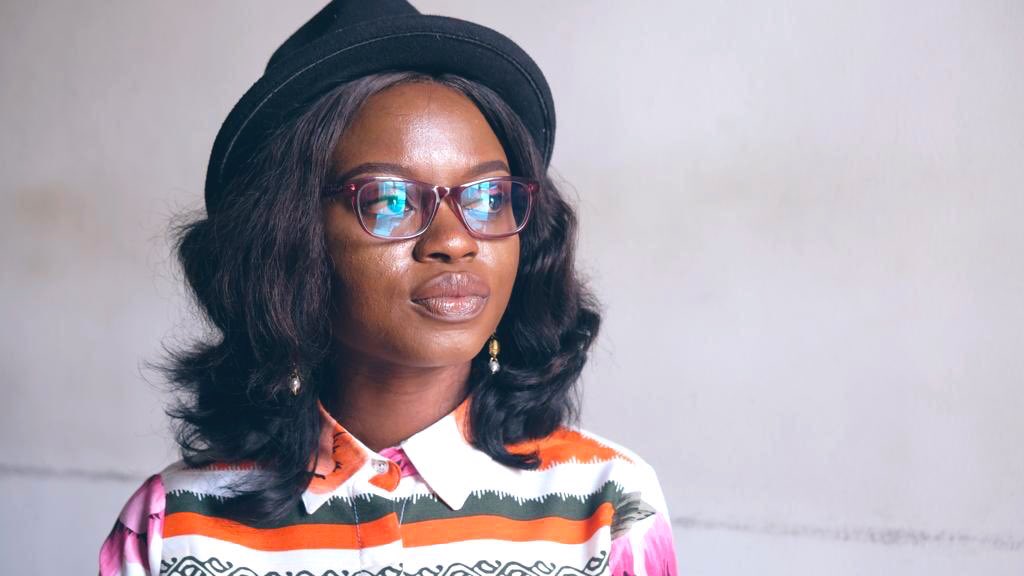 After two hours, I was taken to my space.

I felt lonely, bored & disconnected from the outside world.

Few days after, another patient came in. We bonded. Days later, patients trooped in.

"Are people observing self-isolation & social distancing?" I was so scared for Nigeria.?? pic.twitter.com/uYSCtBNdyk

— Oluwaseun Ayodeji Osowobi (@AyodejiOsowobi) March 30, 2020
The next days were tough. No appetite. The nausea, vomit & stooling was unbearable. I'm a blood type A & #COVID19 dealt w/ me.

I'll share daily symptoms & recovery process in a video tomorrow.✌?

I thought I was going to die & contemplated a succession plan for @StandtoEndRape.

— Oluwaseun Ayodeji Osowobi (@AyodejiOsowobi) March 30, 2020
I was on drugs daily. Sometimes, I'd take 8 tablets in the morning, 13 tablets in the afternoon, 10 at night. My system threw everything out!

Water, food, soap & all disgusted me. But I'd look at the wall & force myself to stay hydrated — drank ORS. I FOUGHT TO LIVE! I FOUGHT!! pic.twitter.com/8MUZsSUrsG

— Oluwaseun Ayodeji Osowobi (@AyodejiOsowobi) March 30, 2020
Today, I am PROUD to inform you that I MURDERED COVID-19 & have tested NEGATIVE TWICE! I HAVE BEEN DISCHARGED!??‍♂️
I bless God for His mercies.??
The nurses at IDH Yaba were fab. They deserve accolades for their hardwork.
Thank you Governor @jidesanwoolu for coming to see me.??
— Oluwaseun Ayodeji Osowobi (@AyodejiOsowobi) March 30, 2020
The World Has Seen More Coronavirus Survivors All Over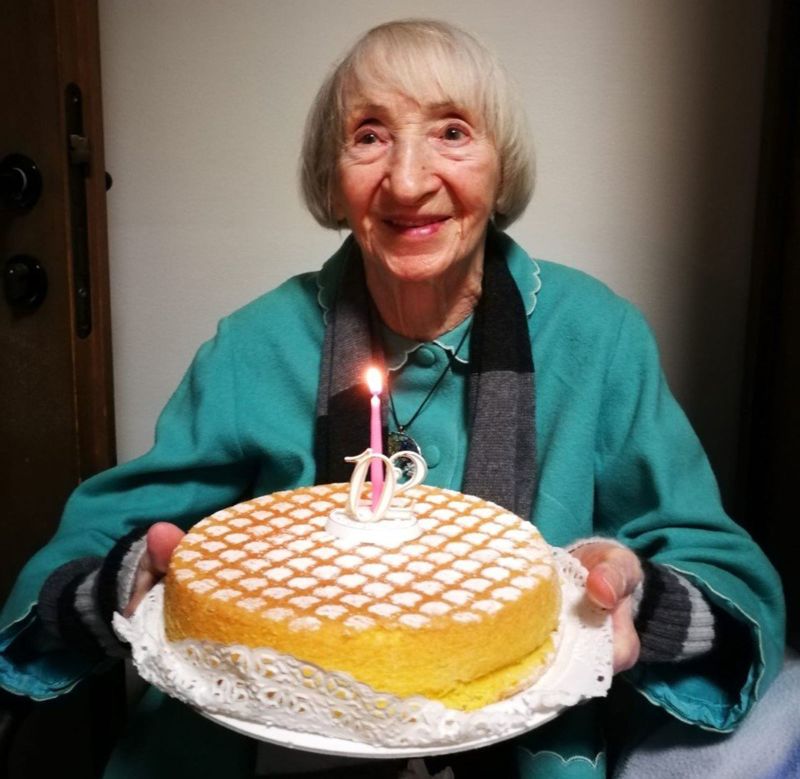 A 102-year-old woman also recovered from coronavirus in the northern Italian city of Genoa. After spending more than 20 days in hospital, doctors who treated her and her nephew told CNN.
"We nicknamed her 'Highlander' – the immortal," said doctor Vera Sicbaldi, who treated Italica Grondona in the San Martino hospital in Genoa.
"Italica represents a hope for all the elderly facing this pandemic."
The average age of those who have tested positive for coronavirus and subsequently died in Italy is 78, according to the country's National Health Institute.  Also, an
An American woman, Elizabeth Schenider, 37, who says she had the coronavirus and recovered has one "big takeaway" to share: Don't panic.
She believes she contracted the virus at a house party because a few days later, several friends who were at the party became ill at the same time she did. Schneider said she recovered after staying home, resting and taking over-the-counter medications.
"I think the big takeaway I want to tell everyone is: Please don't panic," Schneider said. "If you are healthy, if you are younger, if you take good care of yourself when you're sick, you will recover, I believe. And I'm living proof of that."
If you notice any of the COVID-19 symptoms, please call any of these NCDC numbers.
Toll-Free Number: 0800 9700 0010
Whatsapp: +234708 711 0839
SMS Number: +234809 955 5577
Make sure to engage in social distancing and stay safe. Do you have any questions? Share in the comments section
Also read: Nigerian Celebs Self-Isolate During COVID-19
Any views or opinions expressed in this article are personal and belong solely to the author; and do not represent those of theAsianparent or its clients.