Your Pikin Back To School Hair Styles For Boys Dem
Your pikin dey go back to school. Na some of dem back to school hairstyles for boys be dis. Choose one wey you like do for your pikin.
You go like make your boy pikin look smart as im wan resume for school. Plenty photo of style go dey barber shop but e fit dey confuse you and your pikin which one you suppose choose from. We don gada some back to school haircut for buys and you or your pikin fit choose de one wey una like from de list.
Short Sponge Twist with High Fade
Dis style gada hair for de top of de head while de side and de back no go get much hair. De tin go come be like say de hair fade from top to down. De top of de head wey get hair dey curly like sponge wey dem dey use wash. To add jara on top, you fit do small parting and add small brown dye like de one for de photo wey dey up.
Buzz Cut with Low Fade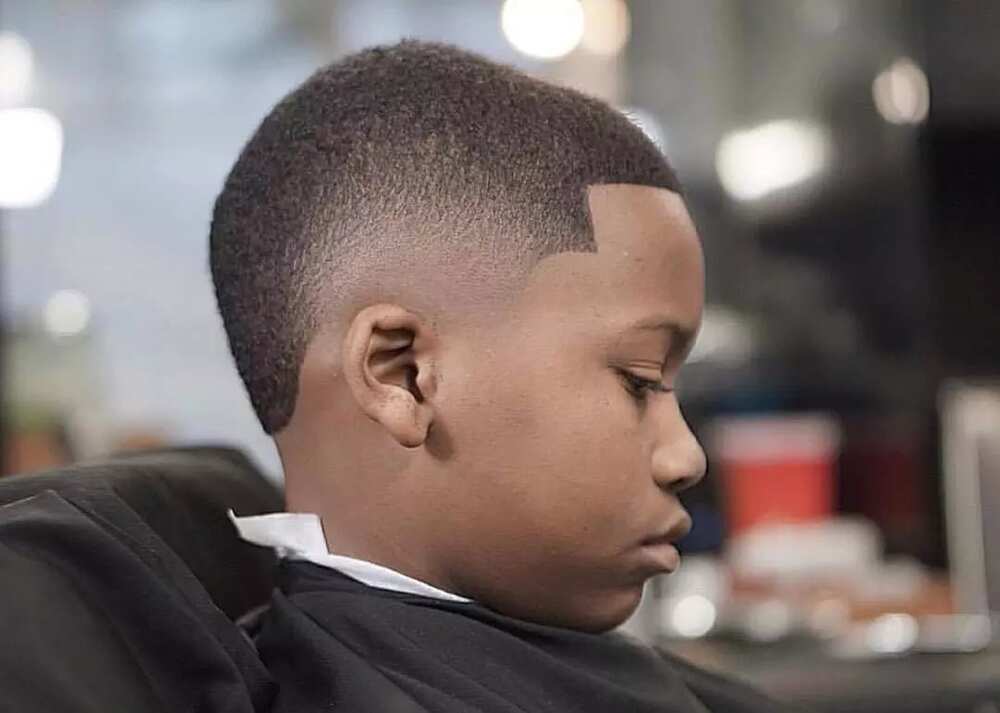 Dis back to school hair cut carry style and class as e go make sense for different shape of head. Your pikin fit arrange dis kain hair for im head if e nor really like hair wey long or wey dey curly. De hair go low from top to down, but wen e don reach sideway, de hair go fade till e fade out. You fit arrange parting too for one side for de top.
High Top with Skin Fade
If your pikin like to dey carry long afro kind of hair, you fit use dis kain style take tush am up. De top of de hair na long hair wey rise up from de top come dey go down till e fade for middle of de head. All back and side of de head no go get hair at all. E go make sense for pikin wey get good shape for front of im head.
Temple Fade with Curls and Part
Dis na de kain perfect hair wey pikin wey get curly hair fit do. E go bring out de beauty of de curl if de barber arrange am wella. De hair dey full from all side except de side wey dey close to de ears. For dat part wey dey close to de hair, de hair go fade out. If de barber arrange parting for de right place, e go make dey pikin look classy.
Temple Fade with Afro
Dis haircut resemble de temple fade with curls, but instead of curl, na afro go dey de top. E make sense for pikin wey get full hair and for hair wey black well well. De hair na afro from front to de back but for de side wey dey close to de ears, hair no go dey. Na back to school hair cut wey go make your pikin look fresh and classy.
Frohawk with hair design
De place where full hair go dey na de centre part. And e go run from de front to some part for de back. Like de red thing wey dey cock head. De side of de head go get faded hair. And your barber fit add different type of design for de faded part.
Now you fit arrange the kain back to school hair cut for your pikin wey dey go back school. All you just need to do na to pick de style wey you want for your pikin and show your barber. All of us like make our pikin fine. To take care of dem hair na part of wetin go make dem fine.
Read this tori join: Do I send my 3-year-old to preschool or keep her in childcare?