Domestic Violence In Kenya: The Home No Longer Safe For Kenyan Women?
Over 47% of women in Kenya have experienced physical or sexual violence. And this figure is growing.
A certain organization called Nation NewsPlex has initiated extensive research into the subject of domestic violence in Kenya. One of their investigations, Murder At Home explores the consequence of gender-based violence across Kenyan communities. Of their findings, we've made the summary list below:
More than 148 Kenyans died over the past year in gender-related violence
The deaths included 16 children
Nearly 80 percent of those who lost their lives to spousal violence were current and former wives and girlfriends
Intimate partners accounted for four in five of the deaths
Current and former husbands and boyfriends constituted about a fifth.
Another set of researchers say over 47% of women in Kenya have experienced physical or sexual violence. This is higher than pooled estimates from 81 countries. These estimates show that nearly 30% of women experience physical or sexual intimate partner violence during their lifetimes.
It must be tough to be a woman in today's world.
What Experts Think Of Domestic Violence In Kenya
Among the deaths Murder At Home documented is that of the late Boniface Onyango. For a long time, there were tell-tale signs that his marriage would end badly. Boniface, a steward at a five-star hotel in Nairobi, met his soon-to-be wife, Josephine. For him, it was love at first sight and they soon got married and settled in their rented home in Riverside, Ruaraka, where a few of his relatives also lived.
Not long afterward, she got pregnant, but their happiness was short-lived as the couple's domestic rows became frequent. Relatives intervened on several occasions but Josephine felt that they always took his side. Feeling outnumbered, she convinced him that they move to another estate, Lucky Summer, in Baba Dogo.
Their fights intensified to the point where she left him, taking their son with her and vowing never to return. He seemed to have accepted the breakdown of their marriage. He even moved the furniture they had bought together to his rural home and returned to the life of a bachelor. But the couple reconciled and separated on two other occasions before the fateful Sunday.
Prof Owour Olunga is an anthropologist at the University of Nairobi. He says many victims get back together with their abusers because they suffer learned helplessness. And this happens when the victims believe that a situation is unchangeable and convince themselves that the violence is culturally appropriate.
"People who kill plan it long before they commit the crime. Those around them miss the obvious signals because they convince themselves that society is as good as it used to be, back when people cherished and did not kill children," he also says.
The Statistics of The Murder At Home Investigation
Overall, nearly three-quarters of those killed (106 people) were females, while more than a quarter (42 ) were males. However, two in five (16 ) of the males who died committed suicide after they murdered an intimate partner or child.
Generally, men committed more than three-quarters of the murders while females committed nearly a fifth. The gender of the killers was unidentified in six percent of the killings because they fled the scene after committing the offence or were part of a mob or gang.
Murder at Home is compiled from media and court reports. The analysis covers October 1, 2018 to November 15, 2019.
Experts say homicide represents the most extreme form of violence against women, a lethal act on a continuum of gender-based discrimination and abuse.
Domestic Violence In Kenya: Women Need Life Skills To Cope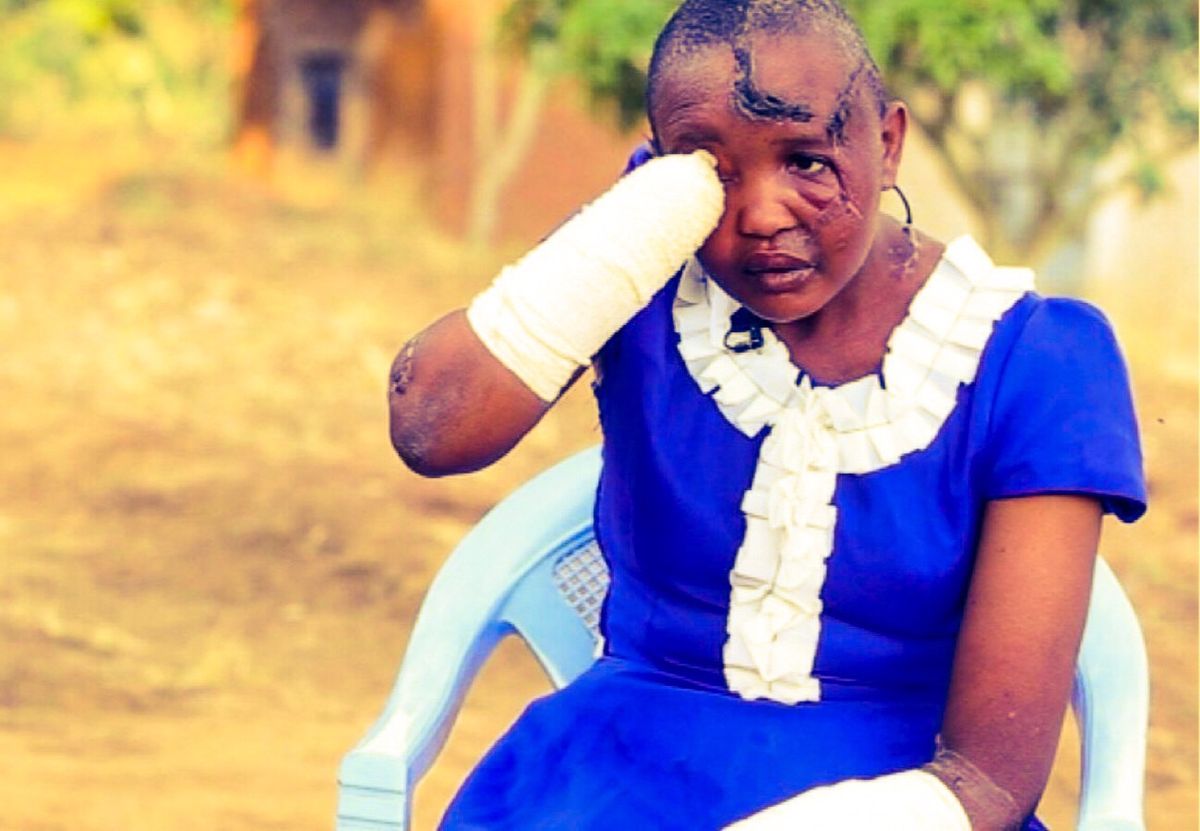 Prof Olungah says that parents and society must ensure girls have the life skills to cope with issues such as gender-related violence. "We should train girls to pay attention to their sixth sense for them to see danger before it's too late," he says.
Experts say negative masculinity is also to blame for the rampant gender-based violence. Prof Olungah says socialisation of masculine ideals starts at a young age. He gives the example of a boy who grows up in a family where his parents show him preferential treatment over his sisters. And as he gets older he repeatedly hears that men are the family providers.
The message he gets is that boys matter more than girls. But in school, the child learns that anything men can do women can do too. The media too exposes him to another alternative view that glorifies violence and money and reinforces the message that one should get rich at all costs. When he completes his education he fails to get a job and feels stuck at home. "The result of the contradicting messages and realities is an emotionally unstable person," says Prof Olungah.
Data from the Kenya Demographic and Health Survey 2014 indicates that women whose husbands or partners drink very often are twice as likely to suffer from spousal abuse as those whose intimate partners are teetotallers.
The Death Toll Of Women Is Rising Across Kenya
In April 2019, the killings reached an all-time high.
The deaths occurred in 33 counties. The counties that recorded most killings are Nairobi (21), Nakuru (19), Uasin Gishu (12), Kakamega (eight) and Machakos (seven).
On several occasions, intimate partners sought help from others to kill. In one such case, armed men shot dead a trader, Purity Wanjiru, and her mother Ann Katita as Purity and her husband drove into their compound after Ann opened the gate. They shot Wanjiru's husband in the arm and leg. A GSU officer later confessed that the husband had hired him together with another gunman to commit the double murder.
Globally, of three intentional murders of women,  one has a former or current intimate partner as the perpetrator. This is according to the United Nations Office on Drugs and Crime.
While police arrested many of the suspected murderers, it is likely that most of the cases will end as cold cases. During the period under review, Murder at Home found only six convictions of all reported cases of domestic violence in Kenya. Half of them were men and the other women.
Clearly, society still has not found a way to consign the vice to the past, with intimate partner violence accounting for the majority of Kenyan women's experiences of violence.