Former Housemate Ella Big Brother Naija 2019 Said Her Biological Father Rejected Her
The pepper dem season is not here to disappoint.
Ella Big Brother Naija 2019 Pepper Dem former housemate says her biological father rejected her.
The former Big Brother Naija Housemate, made the revelation after leaving the BBNaija house. The Pepper Dem housemate made it known that her biological father rejected her when she was a child.
Ella Big Brother Naija 2019: The Revelation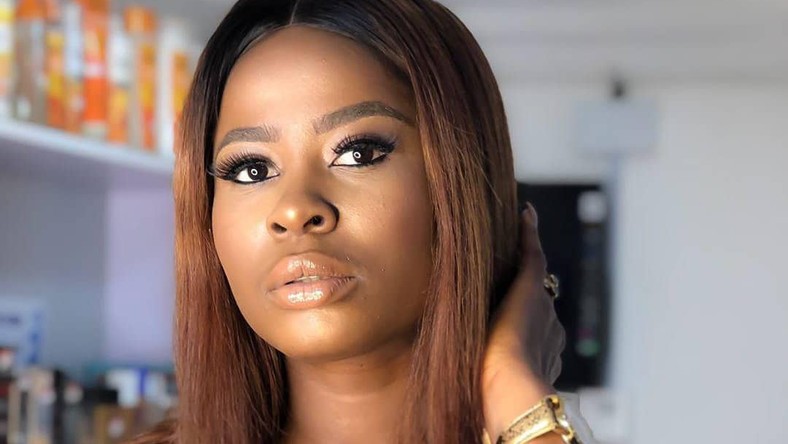 After her eviction from the BBNaija house, Ella granted an interview that led to the shocking revelation. She says the reason for her father's rejection was because she was female and he wanted a male child.
The 'Tacha has mouth odour' allegation
Fans of the Big Brother Naija reality show wondered if Ella BB Naija really told KimOprah that Tacha had mouth or body odour. A fellow evicted housemate, KimOprah, had made the claims that Ella had personally told her about Tacha. Ella used this opportunity to clear the air on the matter.
She says she doesn't want to counter the claims by KimOprah that Tacha had body odour because she has just come out of the BBNaija house and doesn't want to deal with that kind of energy.
"I am not the type to put out another female for anything because I was rejected by my father for being a girl child when I was born in 1989," she said.
Ella Big Brother Naija 2019 Pepper Dem Eviction: The Game Continues
Ella may be home after her eviction, but the game continues. Last Sunday, Big Brother evicted housemates Tacha and Seyi during the Big Brother Naija Live show. Unknown to the evictees and the housemates, Biggie was up to his usual tricks; staging a fake eviction.
The two evicted housemates Tacha and Seyi met in the secret room on Wednesday and realized the eviction was fake. Meanwhile, the remaining housemates heard that they were expecting guests; and they got to cooking and getting the house ready to receive their visitors. To everyone's surprise, the recently-evicted housemates got back into the house.
Everyone is talking about this show on social media under the hashtag #BBNaija2019. Who's your favourite housemate?
Ella gets N600K for mum's surgery from philanthropist
In November 2019, Ella cried for help to get her mum emergency medical care and the universe smiled on her.
The reality TV star shared the good news via her Instagram page on Monday, November 18, 2019. According to her after appealing for help to fund her mum's surgery; a popular Abuja based businesswoman, Hauwa Saidu Mohammed also known as Jaruma came to her rescue.
"Thank u @jaruma_empire. I didn't even think I was worthy enough to ask and no my account wasn't hacked... So I sent out an SOS call to @jaruma_empire and all my @bigbronaija housemates today....yes I did .. I love my mum that much; she gave her life for all her 4 children and if asking was going to save her I will. I couldn't do it on my own and God won't come down from heaven; he will appoint people here on earth to help. 
"I want to thank @official_mercyeke @gedoni @fugganugga @diane.russet @sholzy23 and everyone who supported and called and prayed; ...thank u ..as u have done for my household God will do the same to all of u. I have received the 600k from @jaruma_empire thank u for being you. I felt happy when you called u are really an angel. Can't wait to meet u, mama. My mother can now get the medical care she needs. God bless my mum.. #ellians," she wrote.
Read Also: Here's what the BBN Housemates from season 3 have been up to lately