Dem Don Ban Female Genital Mutilation For Gambia
All di sickness wey dey follow di bad tin come don pafuka.
Gambia presdent, Yahya Jammeh naim ban female genital mutilation for im kontri. AFP say na for one rally wey di presIdent tok am. Dem say na so clap full everywia, as pipo dey happy for di mata. Make we give una small informate about di tin wey oyibo dey call female genital mutilation. Make we just call am FGM.
Some Informate About Female Genital Mutilation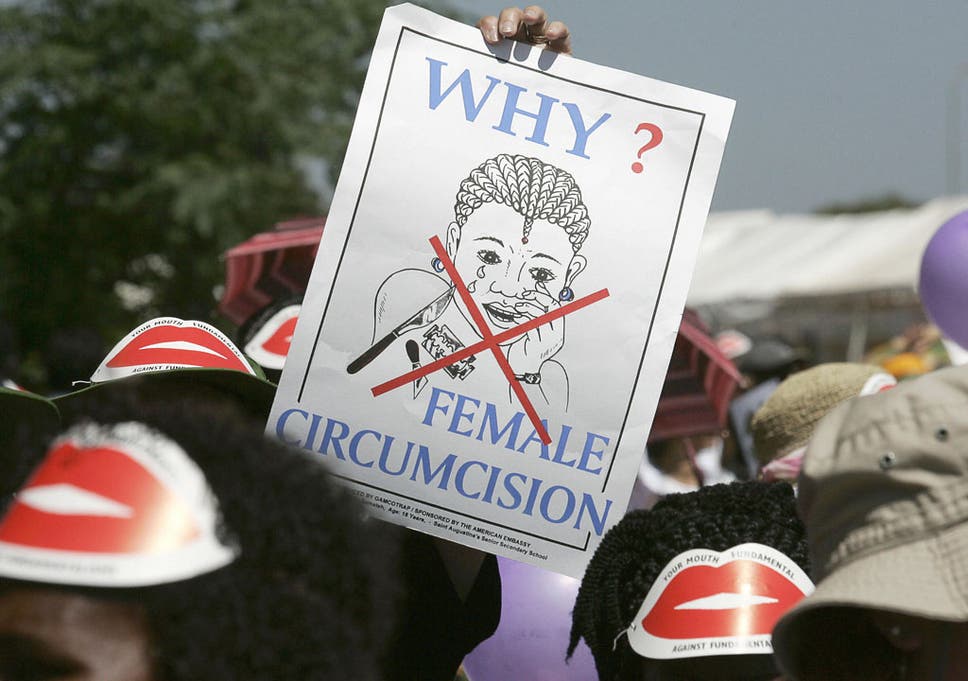 Di tin na very bad tin wey our mama mama mama dey do for woman pikin dem. Dem go cari blade cut her clitoris for down below, dem go cut am comot; make she no for dey folo man. Dem say na wetin go keep woman for hosband house be dat. If d mama dem wan do am well sef, dem fit cut all di down below comot, com sew am.
For Gambia so, UNICEF tok say three quarter of d woman wey dey Gambia don do d tin. Gambia na kontri wey be say na so so Muslim full dia.
FGM dey pain pesin no be small. E come cari plenty sickness follow bodi. You fit see some of di sickness for di list wey dey for down below. Dem be:
tetanus
gangrene
HIV
hepatitis B and hepatitis C
sterilization
President Jammeh tok say make dem stop FGM as im dey tok am so. But we never know when government go write am put for law. Na to dey look de oda Afrika kontri wey go folow Gambia for back to ban dis bad tin wey be FGM.
Di Difrent Kain FGM Wey Dey
World Health Organization don group female genital mutilation into four groups:
Clitoridectomy: dis one na wen dem remove small part or everitin wey dem dey call clitoris- na dis part dey make woman dey feel pleasure pass. Once dem don cut am comot di woman no go dey feel pleasure as she suppose dey do. Dis type of FGM na de most common type and WHO data talk sey dem don perform dis kain tin on top over 200 million female wey dey alive presently.
Excision: dis one dey happen wen dem remove some part or everitin wey dem dey call inner fold for female organ and dem either cut the clitoral glans join am or dem leave dat one.
Infibulation: wen dem try to make di female vaginal opening narrow, and dem seal some part of de opening, den dem don perform infibulation on top de female. Dem fit cut and put de inner fold for woman opening for another part or dem fit use stiches take seal some part of de opening so e go dey smaller.
Other types of procedure wey dem dey do like pricking, scraping or piercing de female genital without any medical reason.
FGM Na International Wahala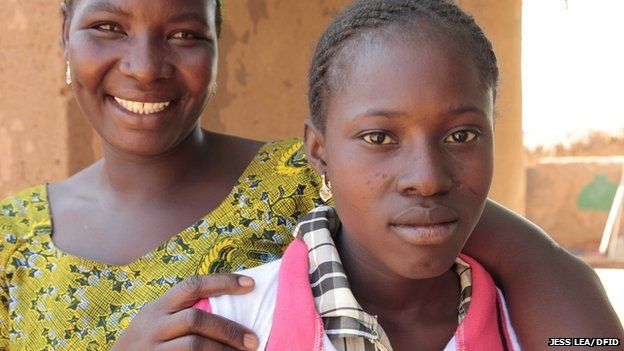 Unicef tok say e pass 130 million girls and women wey don suffer FGM for world today. Dem say na sake of culture and religion na im make dem dey do am. But pipo no dey too support FGM again like before.
Di tin no get any benefit, but e cari better problem folow body, even if dem do am for clean place. Numba one na di ogbonge pain. FGM dey pain woman. Nor be only for bodi, but for mind sef join.
Pipo wey e do dem tok say dem try fight, run but whosai, dem mama no gree. Na so dem spread their leg cut di clitoris wey dey down below.
Isa, wey dem cut for age of six, tok say: "I fit still remember as I dey shout. I fit still remember di blood as e plenti, dey flow, and I fit still remember di pain."
Isa don do operation since; now she dey work for hospital as midwife. She dey helep woman wey don folow do FGM.
Why Dem Suppose Ban Female Genital Mutilation
De effect wey FGM fit get on girls fit be long term and e fit be short term.
Short term effect:
Excessive bleeding- most of de FGM procedure no dey happen for hospitals. Na quacks dey always do di cutting. From di cutting of di female parts, bleeding wey dem no go fit control fit start.
Severe pain- since na traditional procedure dem dey use cut, de pain go dey severe for di female.
Infections- di tools wey dem dey use na traditional tools like sharp metal objects, knives or blades. Sometimes dem dey use dis same tool on more dan one person and dem no dey sterilize am, dis go make am easy to take transfer infection from one person to another during di procedure. De woman fit get tetanus or even HIV.
Genital tissue swelling- de genital tissue fit swell after de procedure and e fit take time before e go heal.
Long term effect:
Urinary problem- de procedure fit lead to complication wey go cause urinary infection- tins wey dey affect de way de woman take dey piss. She fit dey experience pain wen she wan piss.
Sexual challenge- after de FGM de woman no go dey feel de same pleasure wey she been dey feel before. In some cases she fit dey experience pain when she and her husband dey do di tin inside bedroom or she no go dey satisfied.
Vaginal problem- de female fit dey experience some discharge from her vagina after di FGM. Some oda effects for di vagina fit be itching or infection.
Complication for childbirth- female wey don go through FGM fit get problem when she wan born her pikin. She fit also experience plenti bleeding or make she go through operation before she go fit born.
WHO don pass resolution on how dem go take stop FGM. For dem to do dis,  dem don put up actions to take helep empower health sector, and create awareness wey go make people get di right information about FGM. Female genital mutilation no get any health benefits and di reason why many communities dey do am no dey really valid. As we don analyse di effect on top woman, e nor dey advisable to carry out FGM on any female.
Surgery fit repair insai di damage, but e no go fit bring back the down below. And e no go repair as e dey do di woman for mind.
For 2012, United Nations tok say dem go ban female genital mutilation worldwide. But dem neva do am. E be like say di time don reach wey evribodi go folow Gambia ban dis bad tin.
Read dis tori: Wetin Be FGM?