A List Of Good Boarding Schools in Lagos For Your Children
There are lots of good boarding schools in Lagos to choose from. But as far as your child's education and safety are concerned, this choice will not be an easy one. As a parent or guardian, it can be a little stressful to decide on the best boarding school for your child.
This is especially true when the child in question is the first to go to secondary school among their siblings. If there are older siblings in boarding school already, this might not be a problem at all.
What to look out for in good boarding schools in Lagos
1. A good health and safety record
You've done a great job of looking after your child for this long, and a great school should take over watching over your child. The child will spend a total of nine months in school every year, and you need to make sure the school can continue doing your job in your absence.
Before you enroll, you should check:
That the school has a well-equipped clinic with highly-trained health workers
An emergency health service that works, in case a student needs to be rushed to the hospital
A safe and secure environment
Clean water and sanitation
Responsive and caring teachers
Spacious, well-ventilated hostels
A clean kitchen with hygienically-prepared food
2. High educational standard
Now that you've determined that a particular school will provide a safe space for your child, you need to confirm that their educational standard is high enough. You can:
Confirm that their teaching staff are qualified
Check that the curriculum is suitable
The extra-curricular activities must also be educational
Most importantly, check the performance level of their students in internal and external examinations
Our List of good boarding schools in Lagos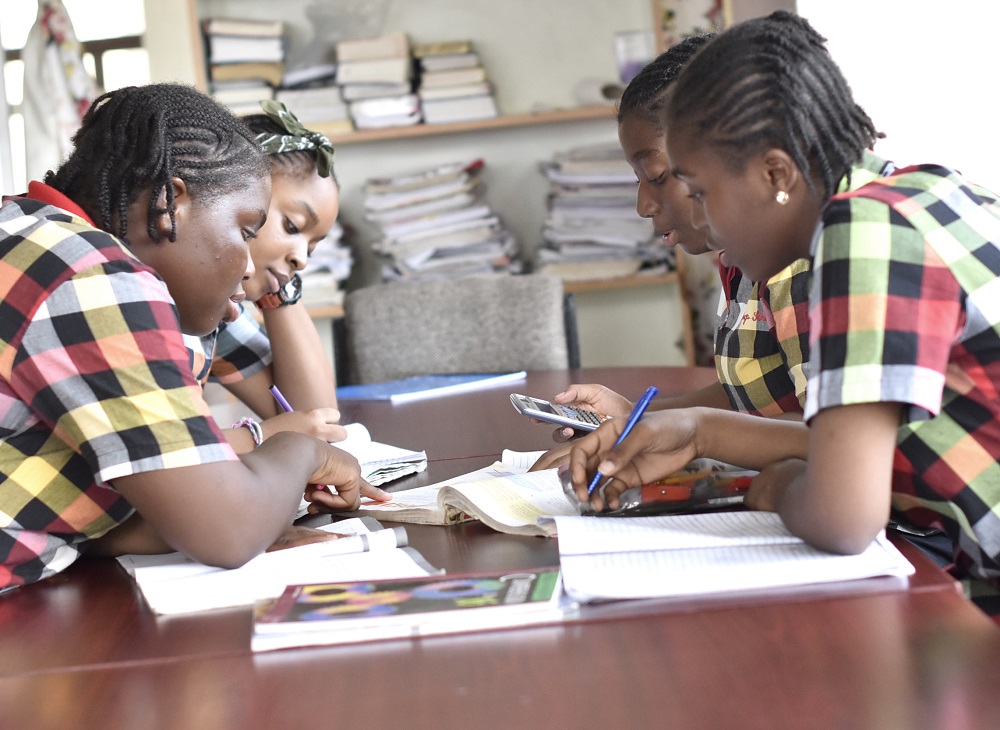 1. Greensprings Schools
Greensprings Schools is one of the most popular schools in Nigeria. Their impeccable academic record has seen them training children who go on to excel in Nigeria and beyond. The school uses a modern British curriculum, which sets them apart as one of the top international schools in Nigeria.
2. Rainbow College
Rainbow College is one of the best boarding schools in Lagos because of the school's commitment to academic excellence. The school aims to provide a second home for their boarders, and their team of guidance counsellors, certified matrons and principals work hard to create a safe, nurturing space for your children.
3. White Dove Schools
According to the mission statement of the school, WDS aims to offer the best education needed in the fast-paced world of today. The best way to do this is by teaching the children in a conducive learning environment, which WDS provides. The highly-trained instructors work to equip the students with skills that will enable them to express their talents.
4. Holy Child College
Founded in 1945 by The Society of the Holy Child of Jesus, Holy Child College provides qualitative education to girls in a high moral and academic environment. Their core values are to:
train girls who will become active in the global community
teach girls how to respectfully challenge and question the things they learn
guide girls and show them how to become their best physically, socially and spiritually
5. Apata Memorial School
Apata Memorial School has modern boarding and academic facilities for students. If you are looking for boarding schools in Lagos with a reputation for academic excellence, then you should definitely consider AMS. Because of their desire to provide inclusive education for all, the school runs a non-demoninational, nonpartisan and non-discriminatory programme.
6. Loral International School
The students have excelled of Loral International Schools have excelled in competitions in Nigeria and internationally. The aims and objectives of the school are:
• To provide a stimulating environment to enable the students to reach their potentials
• To provide train the students not just in academics but to help them become better human beings
7. Apostolic Faith Secondary School
The Apostolic Faith Ministries owns this school. The school, AFSS aims to groom students to succeed in their individual pursuits. Students get the encouragement they need to experiment and explore everything they have learned. Also, AFSS upholds honesty, uprightness and integrity.
This school places a premium on Godliness, so if you are looking for top Christian boarding schools in Lagos, The Apostolic Faith Secondary School might just be the right fit.
Parents everywhere worry about getting their children into the right schools. Hopefully, this list of Lagos boarding schools will show you where to start your search.
Resource: Encyclopaedia Britannica 
Also Read: Homeschooling vs. traditional schooling in Nigeria: How to make the choice