Here's A List Of Some Of The Hospitals In Surulere
You deserve quality healthcare; we all do. Thankfully there are several reputable medical service providers in your area.
In many situations, the difference between the living and the dead is the quality of healthcare they get. In some cases, it's also the difference between a mom and a woman without children. That's why we cannot stress enough the importance of quality healthcare. Sadly, in Africa, the healthcare system generally leaves a lot to be desired. Thankfully, there are private practices that provide quality healthcare, even though the cost is usually steep. So this article contains a list of some of the best hospitals in Surulere.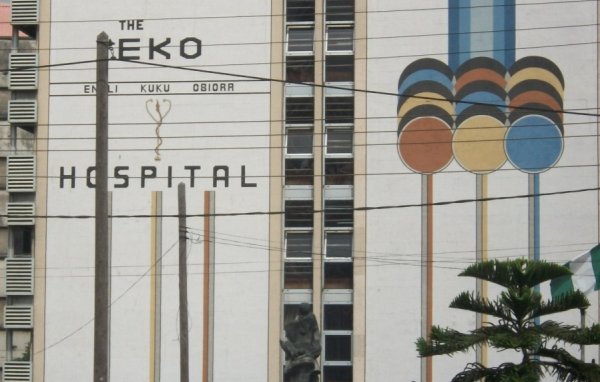 No matter where you are in the metropolis, Surulere is accessible for healthcare as long as it's not an emergency. Have a look at our list of hospitals in Surulere. But first, what is a good hospital, and what should you expect from a good hospital?
Hospitals In Surulere: How To Know A Good Hospital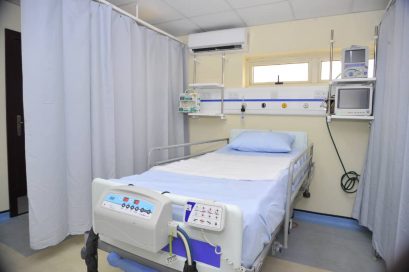 Location
A hospital should be close enough to domestic areas; so that in the event of an emergency, people can arrive there in a matter of minutes. Thankfully, Surulere is home to several healthcare service providers. So you shouldn't have trouble locating one that meets your expectations.
Patient experience
How many people would recommend the hospital? What do people say about their services? If it's a maternity hospital, what's the maternity rate? The answers to these questions will determine if you can call the hospital a good one. It's wise to ask around before deciding on a hospital. You could also run a check on Google and check for reviews.
Patient outcomes
When a hospital regularly readmits her patients within thirty days of discharging them, it's not a good sign. It can indicate problems in care while the patient was first hospitalized; including a hospital-acquired infection. Thus, it could mean that the hospital is not very reputable.
Safety score
This is a summary of several key categories related to hospital safety: avoiding infections, avoiding readmissions, communicating about new medications and discharge, appropriate use of chest and abdominal CT scanning, avoiding serious complications, and avoiding mortality. You'll need to ask the hospital authorities about this on your first visit. Yes, you should plan a preliminary visit to see if everything checks out.
Efficient medical personnel
Because friendly, caring nurses are important for the recovery process, and because a doctor or surgeon who knows his/her onions just might save your life.
State of the art medical equipment
Nobody deserves to be in a hospital, struggling to breathe and the respirator is comatose; or have a baby who needs phototherapy to combat jaundice and the hospital doesn't have the device, or good incubators, or constant power supply. You need to be sure that your hospital of choice has everything you need to get quality healthcare; and everything you might need in the event of an unforeseen emergency.
And Now, Here's A List Of The Hospitals In Surulere
You should know that some of these hospitals meet international standards in practice and have ultra-modern medical facilities that can see them rub shoulders with hospitals and healthcare facilities abroad.
    Lagos University Teaching Hospital
PMB 12003, Idi-Araba Surulere, Lagos
01-8713961, 01-8777845, 01-8716810
Lifeline Children's Hospital
133, Ogunlana Drive, Surulere, Lagos Nigeria
0708 640 3512
Optimal Specialist Hospitals
9 Gbaja Street, Opposite Street St. Anthony Catholic Church, Surulere, Lagos, Nigeria
0802 302 0752, 0806 925 8189, 0802 321 0438
Parkland Specialist Hospital Limited
13 Rasaq Balogun street off Adeniran Ogunsanya Street, Surulere, Lagos
07045757512, 07046051113, 07044160004
AB Specialist Hospital
87 Randle Avenue, Surulere, Lagos Nigeria
0802 318 3747
Adonai Medical Centre
3b Adekunle Kuye Street, Surulere, Lagos Nigeria
0802 312 4997
 Eko Hospital Plc
34 Akerele Street, Surulere, Lagos Nigeria
0803 858 6915, 0803 492 8766
Good Faith Hospital
1, Akindele Street, off Folawiyo Bankole Street, Ikate, Surulere, Lagos Nigeria
0802 314 1292
Hamaab Medical Centre
41, Jubril Martins street, Lawanson, Surulere, Lagos Nigeria
0802 315 3980, 0807 553 8214
Ibirinade Coker Memorial Hospital
45 & 47, Karimu Street, Surulere, Lagos Nigeria
0703 042 1687
Jalupon Estate Hospital
66 Bode Thomas Street, Surulere, Lagos, Nigeria
01 837 770
New Capstone Specialist hospital Limited
2, Ilamoye street, off Adeshina Road, Ijesha, Surulere, Lagos Nigeria
0802 313 8100, 0802 906 7538, 0817 556 7566
Nusamin Clinic & Hospital
34 Apena Street, Off Fashoro Street, Surulere, Lagos Nigeria
0803 301 1164
Robertson Medical Centre
2, Ladele Street, Off Ajoke Street, Off Nnobi Street, Surulere, Lagos Nigeria
0905 179 5315, 0803 306 2694
Unity Hospital
81, Ojuelegba Road, Surulere, Lagos Nigeria
St Charles Hospital
59, Ayilara Street, Surulere, Lagos Nigeria
0803 308 6806
Utibe Abasi Hospital
1 Akinsulire Street, Off Adetola Street, Cele-Aguda, Surulere, Lagos Nigeria
0803 306 2191, 08023069034
White Hall Hospital
36 Modele Street, Surulere, Lagos
08033046620
Randle General Hospital,
68 Randle Avenue, Surulere, Lagos
08075593896, 0807559388
Adebayo Ogunsanya Memorial Hospital
8 Eniasoro Bayioku Street, off Ajao Road, Surulere, Lagos Nigeria
0802 307 0698
Able God Hospital and Maternity Home Ltd
No. 52 Ijesha Road, Opposite Mobil Petrol Station, Adedeji Bus Stop, Surulere, Lagos Nigeria
0803 538 8407, 0808 674 8003
Havana Specialist Hospital Limited
115, Akerele Extension Surulere, Lagos
08027272727, 08023138123
Avon Medical Services Ltd
No. 8 Adedamola Ojomo Close, Off Bode Thomas, Surulere, Lagos
+234 818 4199 924, +234 708 3824 075
Smith Medical Center
3 ,Eniasoro-Beyioku Street, Ogunlana Drive, Surulere, Lagos
0803 525 5939
St. Claire Specialist Clinic
Apena Street, Ojuelegba, Surulere, Lagos
01 774 2621
Lifeforte Children's Medical Centre

11, Olaogun drive off Muritala Animashaun Close, Surulere, Lagos
0803 717 7516
Also read: Best Lactation Consultants In Lagos