How To Celebrate Valentine's Day With Your Family
Valentine's Day provides a great opportunity to have fun with your family and shower them with love!
Valentine's Day, celebrated annually on the 14th of February is the day when lovers express their affection with greetings and gifts. The holiday has origins in the Roman festival of Lupercalia, held in mid-February. Lupercalia celebrated the coming of spring, fertility rites and the pairing off of women with men by lottery. At the end of the 5th century, Pope Gelasius I replaced Lupercalia with St. Valentine's Day. It came to be celebrated as a day of romance from about the 14th century. Even though Valentine's Day is Lover's Day, we're sharing tips on how to celebrate Valentine's day with family; because there's no one we love more than family, right? But first, a bit more history.
Many say that Valentine's Day is named after a priest. St. Valentine, who was martyred about 270 CE by the emperor Claudius II Gothicus. According to the story, the priest signed a letter "from your Valentine" to his jailer's daughter. He had befriended her, you see, and some say he even healed her from blindness. There was another St. Valentine of Terni, a bishop, although the two saints may have been one man. Another common legend states that St. Valentine defied the emperor's orders and secretly married couples; to spare the husbands from war. It is for this reason that his feast day is associated with love.
You don't need just one day to show your loved ones that you love them. So the tips below are useful all year round. Because every day is a good day to show love. And now, let's show you how to celebrate Valentine's day with your family, using these fun activities.
6 Tips That Show You How To Celebrate Valentine's Day As A Family
Make A Valentine- Themed Breakfast
This year, Valentine's day is a workday and a school day. Don't be bummed just yet. The first creative and sweet thing to do is ensure everybody has breakfast together. The other thing is to make a Valentine's-themed breakfast. Think heart-shaped pancakes, heart-shaped toast, even fried eggs. You could garnish the plates with strawberries or red seedless grapes. The list is endless! You could even have the dining table littered with cute little hearts for that oomph.
Words Of Positive Affirmation
Just before work and school drop-offs, the entire family could tell one another why you're grateful for each other. Or what you love most about one another. This is sure to get everyone's day off to a great start. Because of time though, you may want to do it later, maybe after dinner. Or have everyone write their affirmations in a letter, also known as a Valentine. And each person can read it when they can in the course of the day. If your kids are old enough to read, reading about how much you love them; and how proud you are of them (and all the reasons why) is a very special gift.
Watch Some Valentine-themed Movies Together
Movie nights are fun! Pop some popcorn, lay on blankets and watch a fun movie. Be sure that it's something the kids can watch, like:
The Princess Bride
Beauty and the Beast
Be My Valentine Charlie Brown
Shrek
Gnomeo and Juliet
After dinner, turn out the lights, microwave some popcorn, and turn your living room into a movie theatre. Valentine's Day falls on a Friday this year, so the kids can have a bit of a late night.
How To Celebrate Valentine's Day: Dinner By Candlelight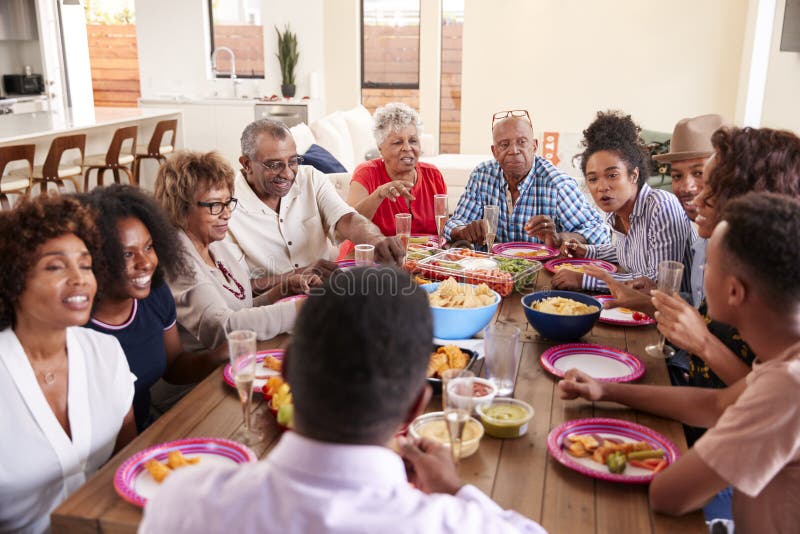 Pull out all the stops. You can have a romantic dinner with your entire family, just keep your sense of humor handy. Have the kids dress in their best, fix their hair and allow them to drink out of wine glasses. Any food looks great by candlelight, and you can make it as fancy or as simple as you want.
Say I Love You
And add the reasons why. Let everyone take turns doing this. Your whole family will go to bed feeling very special.
Valentine's Day Reading
Choose a few Valentine's Day books to read together at bedtime, or as gifts. Never let an opportunity to promote the reading culture pass you by. Here are some cool books for kids:
The Day it Rained Hearts by Felicia Bond
Happy Valentine's Day, Curious George by N. DeAngelo
Ruby Valentine and the Sweet Surprise by Laurie Friedman
Snowy Valentine by David Peterson
The Berenstain Bears Valentines Party by Jan & Mike Berenstain
I Love you Snugglesaurus! by Sandra Magsamen
Also read: A love letter to all mothers on the forgotten art of self-love