Stop using toothpaste to tighten your vagina – Expert warns
Some people fear that a woman can become quite roomier down there after having a baby. Of course, pregnancy and childbirth are nature's gifts to any mother. Are there natural ways to tighten the vagina, without surgery or anything so extreme?
Have you every thought about this question: "How to tighten vagina?" Even though it shouldn't matter, how tight (or not) their vagina is makes many women very anxious, resulting in the query, "how to tighten vagina?"
They become less confident, doubt their sexiness and most of all start to feel inadequate. Perhaps it is why they have found all sorts of solutions to the issue. Including using toothpaste to tighten the vagina. Yes, you read right. From apple cider vinegar to garlic, there are all sorts of vaginal tightening items.
A medical doctor, Oluwole Yusuf has cautioned women against toothpaste to tighten the vagina. He says they must prevent irritation and inflammation among other diseases.
Yusuf told the News Agency of Nigeria (NAN) on Thursday in Ilorin that women's current obsession with tight vaginas was unhealthy. Also, using toothpaste to tighten the vagina was a harmful practice. According to him, the vagina is a self- cleansing organ that the body system cleans without help.
Vaginal Tightening: "Don't Allow Yourselves Be Body-Shamed" – Dr. Yusuf
"Toothpaste is caustic and too abrasive for a sensitive body part like the vagina. And using such on it can destroy the organisms meant to protect the vagina from possible infections. "When the vagina can no longer protect itself, the body is prone to infections which could later destroy the tubes and block the chances of getting pregnant,'' Yusuf said.
He urged women not to allow themselves to be "body-shamed'' by their partners. He warned that it could lead to "a journey of ruin and regret''.
"If a man tells you that you are too loose down there and you want to ruin your future because of that, he will eventually leave you for another.
"Be confident in yourself and allow your body to be the way it is. Some different healthy exercises or practices can be done that will slowly tighten the vagina without posing a threat to the woman. "Kegel exercise and Yoga exercise are part of the exercises that can make the vagina tight without engaging in harmful practices,'' Yusuf said.
How To Tighten Vagina Naturally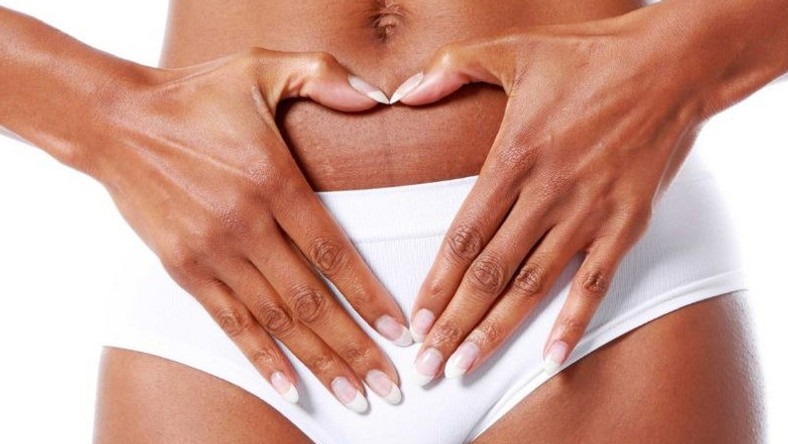 The most natural way to make sure that your vagina is fresh and young for long is to exercise the pelvic floor muscles. Now, you can do this in many ways.
Pelvic floor physiotherapy
Based on your pelvic floor muscle function, a specialized physiotherapist can tailor an exercise programme. This training programme is designed based on specific needs and the condition of your vagina. So for instance, if you've just delivered, then your exercise routine will be light at first and later more intense.
How to tighten vagina? Kegel exercises
These are quite popular and you must have heard about them as well. These are exercises that consist of steps that contract and relax pelvic floor muscles. Before you begin, you will have to empty your bladder. Tighten your pelvic floor muscles and hold them in for eight to 10 counts, Release and repeat. You will notice a huge difference if you follow this regularly.
Yoga and pilates
Yoga and Pilates exercise also helps with vaginal tightening. Both of these activities stretch the body and provide elasticity. And this is true for your pelvic floor muscles as well. Yoga poses such as the mountain pose and the standing forward are ideal for this. As for pilates, you must incorporate the bridge in your pelvic floor exercises.
Toning devices
You can also try pelvic floor toning devices. You can include the pelvic floor stimulator, Kegel exerciser, pelvic floor muscle toner or pelvic toner, pelvic floor toner, as well as pelvic floor exerciser. Your physiotherapist might also recommend barbells, vaginal weights or cones designed specifically to be held inside the vagina.
How to tighten vagina? Healthy food intake
You must have a healthy diet and stick to it regularly. Turns out, the right kind of food can keep your vagina healthy, happy and free from infection.
For instance, if you want to keep your vagina away from any infection, you should incorporate green tea into your diet. The catechins present in green tea pass through the urinary tract and decrease the risk of overgrowth of bad bacteria.
Regularly eating probiotics such as yogurt, ogi, masa, and nunu can also keep your vagina healthy. They maintain a healthy balance of good and bad bacteria.
These are natural ways that can help with vaginal tightening. If you do all of these activities regularly and include healthy food, let us know what it does for your vagina and your sex life.
Also read: 'Your Vagina Could Get Burned' — Gynecologists Warn Against V-Steaming