The Effect of Good Sanitation Practices On Public Health
Sanitation is the bedrock of public health and these safety conditions are very important for women and children.
What's the importance of sanitation in public health?
According to WHO, around the world, over 800 children under age five die every day from preventable diarrhea-related diseases. The culprits? Lack of access to potable water, poor sanitation and hygiene practices. Also, diarrhea makes kids lose their appetites, which can cause undernourishment. Poor sanitation is now such a worldwide problem; 1 in every 4 children suffers from stunted growth. This leads to "irreversible physical and cognitive damage."
This brings us to the importance of sanitation in public health, and why we must create and sustain sanitation programs all over Africa. Sanitation is important for everyone, helping to maintain good health and increase life-span. But it is more important for children.
Importance Of Sanitation In Public Health: What Is Sanitation?
Sanitation refers to public health conditions that promote hygiene in society. It is different from hygiene, because it provides the means for you to practice hygiene. Sanitation relates to clean drinking water and adequate sewage disposal. Washing your hands with soap regularly is part of sanitation.
Simply put, sanitation is the process of maintaining cleanliness and dealing with sewage. An example of sanitation is the Lagos state department LAWMA, that makes sure our trash is properly disposed of.
Improved sanitation has benefits that extend well beyond reducing the risk of diarrhoea. They include:
reducing the spread of intestinal worms, schistosomiasis and trachoma; which are neglected tropical diseases that cause suffering for millions
reducing the severity and impact of malnutrition
promoting dignity and boosting safety, particularly among women and girls
promoting school attendance: girls' school attendance is particularly boosted by the provision of separate sanitary facilities; and
potential recovery of water, renewable energy and nutrients from faecal waste.
A WHO study in 2012 calculated that for every US$ 1.00 invested in sanitation, there was a return of US$ 5.50 in lower health costs; more productivity, and fewer premature deaths.
Adequate sanitation, together with good hygiene and safe water is fundamental to good health; and to social and economic development.
Sanitation makes a positive contribution in family literacy. According to a UNICEF study, for every 10 percent increase in female literacy, a country's economy can grow by 0.3 per cent. Thus, sanitation contributes to social and economic development of the society. Improved sanitation also helps the environment.
Poor sanitation threatens public health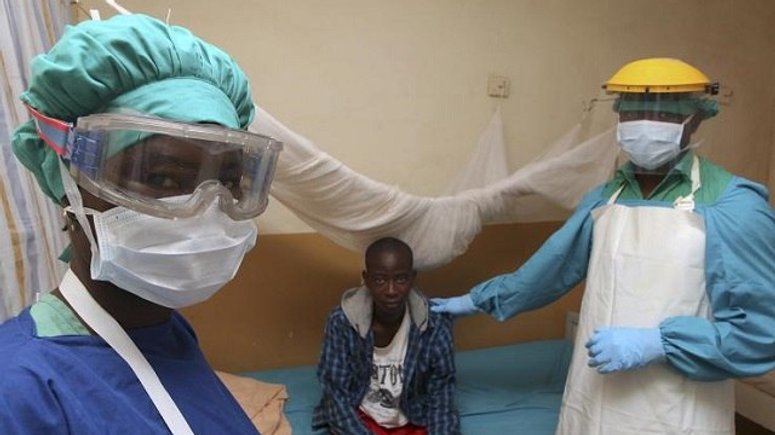 Contaminated water causes many water-borne infections like diarrhoea, and also serves as a carrier for vectors such as mosquitoes spreading epidemics. Open defecation means no sanitation. It fouls the environment and spreads diseases.
Access to safe drinking water and good sanitation are vital for family well-being. It results in control of enteric diseases, and boosts child health. A healthy child has better learning and retaining ability. Girls avoid going to school where there are no proper sanitation measures.
The current Lassa fever epidemic in Nigeria is proof that poor sanitation is injurious to the health of the citizens. Over 41 people have died from this disease which has also infected 5 health workers. Rodents carry the Lassa virus, but you don't find rodents in sanitized homes and environments.
There's also the Wuhan coronavirus that's currently ravaging China. Recent media reports say that it has made its way into Africa through Ethiopia and Kenya. There is the fear that it will have a devastating effect on the continent because much of Africa still struggles with sanitation. This is a legitimate fear and one that gives credence to the importance of sanitation in public health.
The Role Of Water And The Importance Of Sanitation In Public Health
The overall purposes of sanitation are to provide a healthy living environment for everyone; to protect the natural resources (such as surface water, groundwater, soil); and to provide safety, security, and dignity for people when they defecate or urinate.
Water plays a huge role in achieving the above. Water is a basic necessity and an important resource for sustaining life. Any decline in water quality endangers the health of humans as well as the ecosystem. Clean drinking water, hygiene, and sanitation play an important part in maintaining health.
The combination of clean drinking water, good hygiene and sanitation practices would prevent diseases and promote public health.
Essential Tips For Effective Sanitation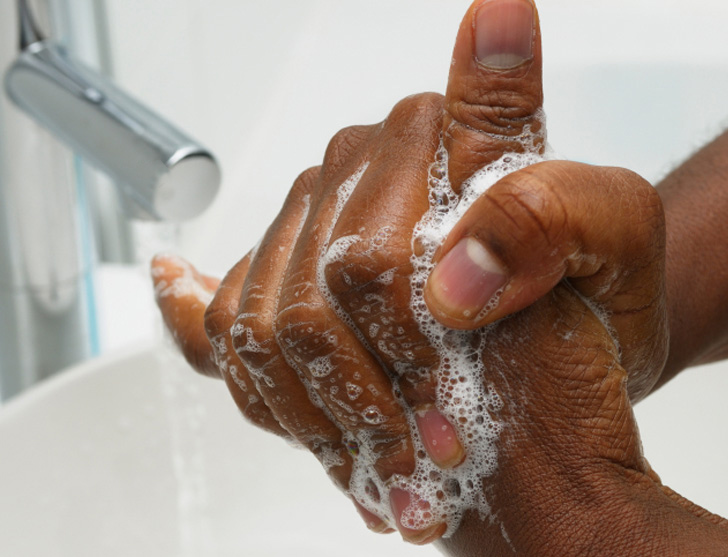 We understand that sanitation is a basic human right and the government's responsibility. But there are things you can do to promote and maintain sanitation in your home and environment. Here are a few of them:
Proper personal hygiene, including frequent hand and arm washing and covering cuts;
Cleaning and sanitizing all food contact surfaces and utensils;
Proper cleaning and sanitizing of food equipment;
Good basic housekeeping and maintenance; and
Food storage for the proper time and at safe temperatures.

Treated water supply

Adequate toilets and bath facilities

Proper drainage

Garbage management

Proper lighting
Also read: Lassa fever: The Nigerian Centre for Disease Control urges Nigerians to remain calm