Dozens Killed In Kenya Landslides After Torrential Rains
At least 29 people have died in the Kenya landslides, a result of severe weather in West Pokot county, Kenya.
The landslides affected the villages of Nyarkulian and Parua. They say heavy rains caused the landslides.
Officials say flooded roads have blocked the villages. And the flood swept away at least one bridge.
A word from the president about the Kenya landslides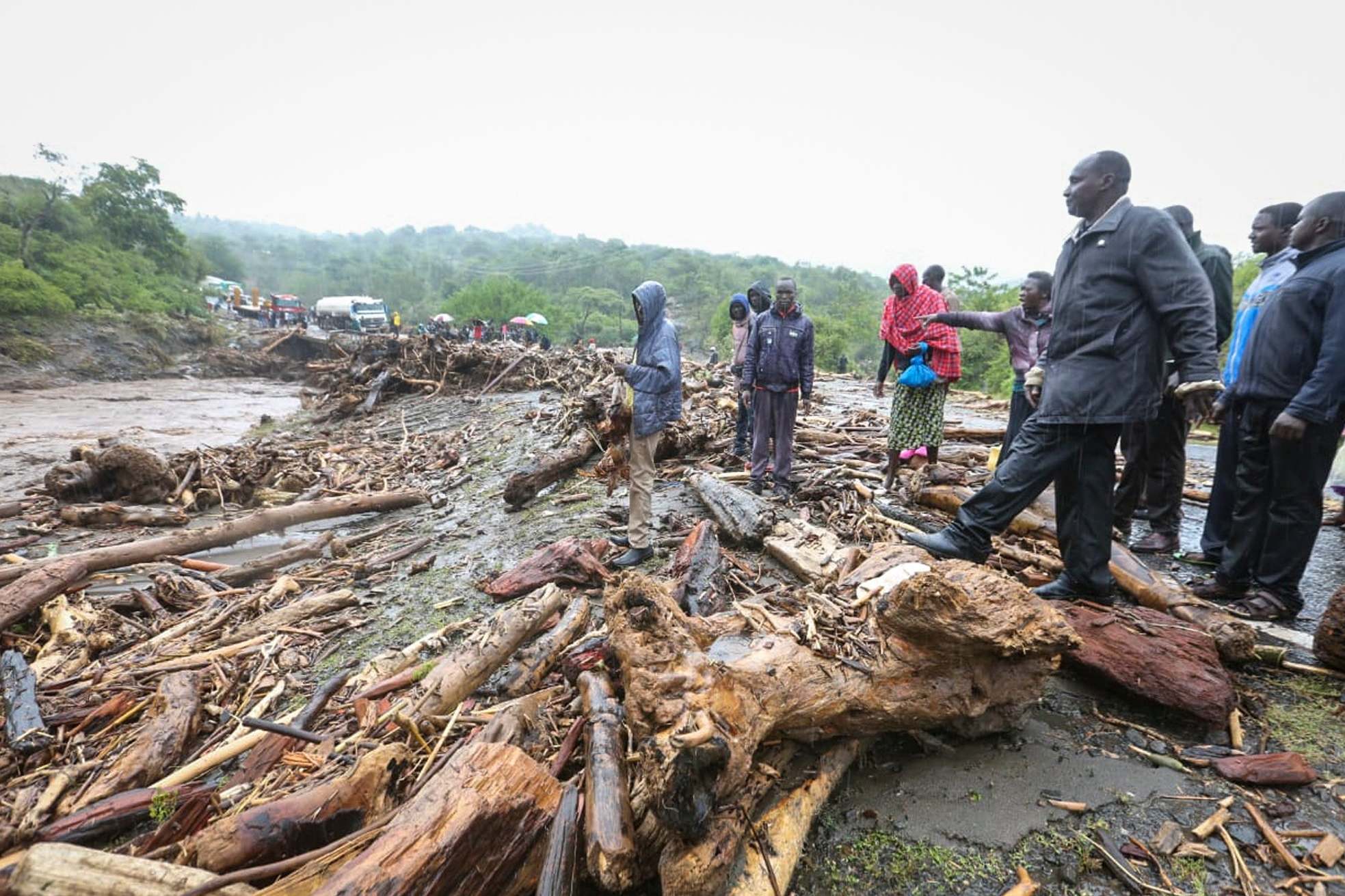 President Uhuru Kenyatta said in a statement that his "heartfelt condolences" were with the relatives and friends of the victims.
Mr Kenyatta said there had been "massive destruction" of property and infrastructure. He also said that he has ordered armed forces and rescue services to the area to help.
Seven children have died so far, officials said.
Interior Minister Fred Matiang'i confirmed that rescue operations were "ongoing", adding that "harsh weather conditions" were hampering a full assessment of the damage.
Images on social media showed trees, mud and other debris scattered across roads.
The Red Cross has confirmed it is responding to reports of the "massive" landslides.
Kenya's meteorological department issued a warning of heavy rains on 18 November, telling people in "landslide-prone" areas to be on "high alert".
twitter.com/KenyaRedCross/status/1198116686458740736
Countries throughout east Africa have been affected by the downpours in recent weeks.
Landslides and flash floods have killed people in Ethiopia and Tanzania while hundreds of thousands have been displaced in Somalia by heavy rains.
Fears of more rain in flood-hit East Africa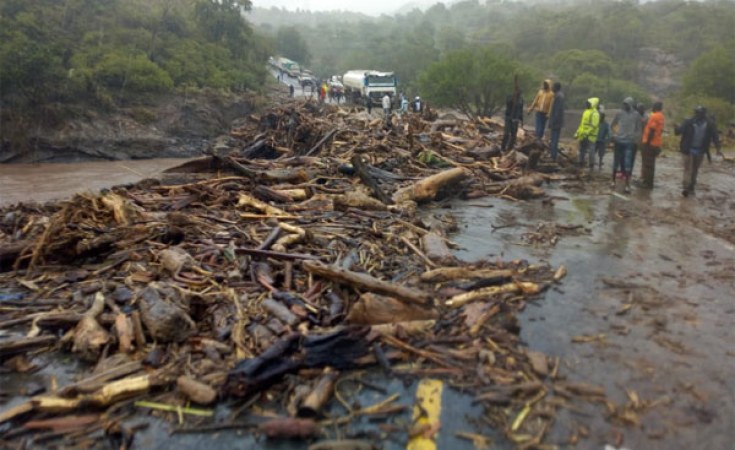 Scientists warn that a weather system called the Indian Ocean Dipole is making flooding worse in the area.
Known as the Indian Ocean "El Niño", it occurs when the western part of the Indian Ocean becomes significantly warmer than the eastern part.
Those killed in Kenya were in their homes when they were hit in the early hours of Saturday during torrential rain in the Pokot region, 220 miles north-west of the capital Nairobi.
"We are saddened to confirm that 12 people from Tapach and Parua in Pokot South, and 17 from Tamkal in Pokot Central lost their lives," the interior minister Fred Matiang'i said. "Our profound sympathies go to the families and friends of those who have been affected."
Kenya Red Cross said in a message: "Massive landslides reported in various areas of West Pokot county following heavy downpour." Its emergency response teams had deployed to help, it added.
The West Pokot county commissioner, Apollo Okello, said experts pulled out two children alive from the smashed wreckage of their mud-covered homes.
More on the Kenya landslides
Rescue efforts to dig out bodies continued. "The challenge we are facing is the heavy rains, but we are trying our best," he added.
Violent downpours have made tens of thousands homeless in Somalia. They have submerged whole towns in South Sudan, and killed dozens in flash floods and landslides in Ethiopia and Tanzania.
Close to a million people in South Sudan alone face growing fears of disease and starvation. Floods frequently hit east Africa, but scientists say they have increased from a climate phenomenon in the Indian Ocean. This climate phenomenon is stronger than any seen in years.
Also read: Flood Kills A Pregnant Woman And To Others In Plateau