The Kobe Bryant Legacy: An Inspiration To Fathers Everywhere
The late basketball star Kobe Bryant was a father to 4 beautiful girls, but he wasn't just any father.
In a world that celebrates three Mother's Days and only one Father's day, we clearly should do more to celebrate fatherhood. And as recent events have had us examine the life and times of basketball great Kobe Bryant; it is no secret that exemplary fatherhood is at the core of the Kobe Bryant legacy. Kobe was a superb dad, period. And we're going to share with you how we know this.
The Kobe Bryant Legacy: A Story of Stellar Fatherhood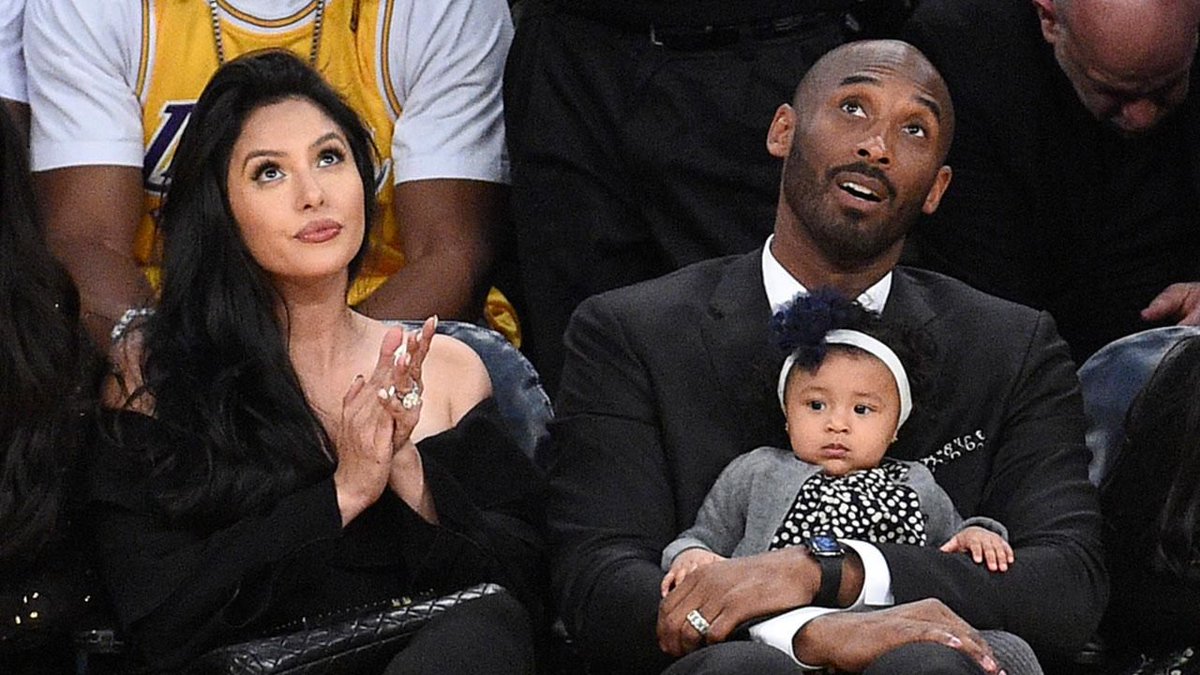 The basketball star who died in a helicopter crash, used helicopters as a means to get around Los Angeles. His reason? He wanted to spend more time with his family, and less time in traffic. How did he get the idea for helicopter rides?
"I was sitting in traffic and I wound up missing like a school play," he told Alex Rodriguez in 2018. "I had to figure out a way where I could still train and focus on the craft but still not compromise family time."
So he looked into helicopters, and chose them as his preferred means of transport. Bryant shared in another interview, this time with Maria Shriver's Sunday Paper, that being a father was the biggest of all his accomplishments to him.
"Being a father is the thing I am most proud of in this world; it's my greatest accomplishment," he said. "I've learned so much; but perhaps the most profound thing has been the fierce, unconditional love you have for your children when you become a parent. I'm blessed to have had that experience four times now and there's nothing more powerful in this world."
Kobe Bryant and his wife Vanessa had four beautiful daughters, and he couldn't possibly have been prouder of them. In this part of the world, there's much ado about bearing male children. Too many marriages break, and women suffer untold hardship for not having sons. But Kobe prided himself on being a dad to four girls. Even though Vanessa wanted a boy, Kobe was fine with their girls.
In a March 2019 interview with Extra, he said, "I think she wants a boy more than I do. I love having girls — I'm super, super excited about that. She is as well," he said. "She wanted a boy so he can be mama's boy forever — that sort of thing. We'll see if I can deliver, I don't know."
Here Are A Few Reasons Why Bryant Was An Exceptional Dad
He loved the mother of his children
Effective parenting is a function of teamwork. And having a thriving relationship with your co-parent is the first step to attaining positive parenting. Instead of taking it for granted that there's another parent in the picture, it's important to be intentional about appreciating your partner's parenting efforts.
Kobe was obviously in awe of Vanessa as a mom. "We love you and thank you for all that you do for our family," the athlete penned to his wife on Mother's Day 2019. "You are the foundation of all that we hold dear." This is one trait that's worthy of emulation across every African home.
He instilled values in his daughters
Before your kids begin school, and even after, you're their first teachers; and we daresay the most important ones too. It is your responsibility to instill in your children values that distinguish them as upstanding members of society. It is also your job to teach them life lessons and skills that will help them become independent and thrive on their own.
Kobe understood this, and that's why it is on record that he coached his daughters. Not just basketball, but also life-saving skills such as the pursuit of excellence in everything. "A valuable lesson that I can teach them is what it means to pursue excellence and the commitment level that comes with that," Bryant said of being a coach.
He was a hands-on dad who put his family first
In the wake of the sad
news of his death
, a close friend of the family spoke to People's Magazine and had this to say: "One of the biggest things he was looking forward to after retiring from the NBA [in 2016] was getting to spend more time with his
family
," the friend says. "He was a very hands-on dad and, like any other father, saw such bright futures for all of his daughters."
Basketball legend Kobe Bryant was the above kind of father, but he was more. Even his friends and colleagues constantly mentioned in their tributes what a great dad he was. Remembering him in light of his stellar parenting is the best way to recognize the Kobe Bryant legacy.
Even better, borrowing a leaf from the kind of family man he was will further strengthen this legacy, and ensure that Kobe Bryant lives on, forever.
Also read: An Open Letter To Vanessa Bryant: Living In A World Without Kobe And Gianna
Any views or opinions expressed in this article are personal and belong solely to the author; and do not represent those of theAsianparent or its clients.