More Than £100,000 Raised For Family Of Mary Agyapong, Pregnant Nurse Who Died From Coronavirus
The hospital says the baby of the deceased is doing well.
Nurse Mary Agyeiwaa Agyapongdied on Sunday after testing positive for the coronavirus; she was delivered successfully of a daughter by caesarean section.
Agyapong, 28, had worked as a nurse at Luton and Dunstable Hospital in the south of England for five years. She tested positive on April 5 and was admitted to the hospital where she worked on April 7, according to the Bedfordshire Hospitals NHS Foundation Trust.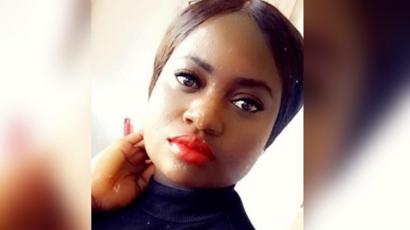 She was dead five days later.
More than £100,000 ($125,000) has been raised for the newborn baby of this pregnant nurse; who died from COVID-19 in the UK.
Friends Of Mary Agyeiwaa AgyapongHave Raised Over £100,000 For Her Family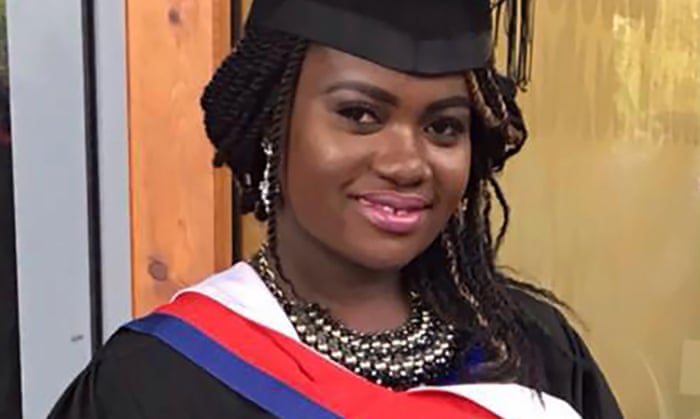 A fundraising page set up by friends to help the baby — also called Mary — and Agyapong's family had raised more than £100,000 by Thursday morning.
"Mary was a blessing to everyone she came across and her love, care and sincerity will be irreplaceable," her friends said on the fundraising page. "You will forever be in our hearts, Mary. Your memories are still with us and we will cherish them forever until we meet again. We will forever miss you."
According to the hospital, the baby is "doing well," although it is not known if it has been infected with the coronavirus. Agyapong's husband was also tested for COVID-19 and is currently self-isolating.
David Carter, chief executive of the Bedfordshire trust; told the BBC she was a "fantastic nurse and a great example of what we stand for in this trust. Our thoughts and deepest condolences are with Mary's family and friends at this sad time."
It is not clear how and when Mary caught Covid-19, but the 28-year-old only stopped working at Luton and Dunstable Hospital last month, when she was 28 weeks pregnant.
This is in line with current guidance, but has sparked renewed calls from campaigners to not allow pregnant women to work on the frontline.
Now a family friend has said Mary's father, Stephen, also died from suspected coronavirus just a fortnight earlier.
The news has left Mary's step-mother, and Stephen's widow, Elizabeth Agyapong, reeling from the double tragedy.
Speaking from the bedroom window of her terraced home in Wellingborough, Northants, she said: 'My head is hurting. My husband died and then my daughter. I have lost two lovely people in my life.'
Neighbours of Mrs Agyapong also spoke of their heartache: 'What she's gone through is too much for any person. First her partner and then her daughter in quick succession.
Mary And Her Father Died Of COVID-19 Just Weeks Apart
'They are a good family and I'm gutted by what happened to her daughter. It is so sad.'
Another neighbour said: 'I didn't know Mary but I feel so sorry for the whole family.
'To be looking forward to a birth and then to get a death of someone so young and vibrant as Mary is truly horrible.
'I'm really shocked at the amount of nurses who are dying.'
Her brother Charles Agyapong told MailOnline: 'We are now mourning for two members of our family – first my father and now Mary. It is a very hard time for us. We need time to grieve.'
Another relative added: 'Stephen passed away last week. We are all very sad.'
A close family friend paid tribute to Mary on social media on Sunday, just hours after her death.
Mary was eight months pregnant when she died and stopped working at 28 weeks, as permitted in official guidance, which hospital bosses said they followed.
However, it has led to renewed calls for a rethink, with campaigners insisting: 'All pregnant women shouldn't be on the frontline.'
Organisations supporting pregnant healthcare workers across the UK have said hundreds were told they must work; sometimes without PPE – even though they feared for the lives of their unborn children.
Campaign groups have written to the Royal College of Obstetricians and Gynaecologists urging it to change its guidance.
This currently says women who are less than 28 weeks pregnant can continue in non-COVID patient-facing roles if necessary.
Also read: COVID-19: Unborn Child Unlikely to Be Affected If Mum Contracts Coronavirus, Says Expert