Wetin Be Di Best Nigerian Food For Breastfeeding Mothers?
Woman wey dey breastfeed need make her bodi dey comot milk well well. She go need energy on top, and she go need sleep well.
As woman wey just born, di best thing wey you fit do for yourself and your baby na to chop beta healthy food. You fit wan lose your pregnancy weight sharp sharp; but if you chop beta food wey go give you energy, your bodi and your baby go happy. To dey breastfeed no easy, and you go need plenty energy. Make we show you di best Nigerian food for breastfeeding mothers.
As you dey breastfeed so, know say no mata wetin you chop na di same quality of breast milk you go get. Becos even if you no chop, your bodi go comot di nutrients for di one wey dey your bodi. But e good make you chop beta food all di time. Becos your baby go need plenti nutrients and you sef need. So you need sabi all di healthy breastfeeding food dem; and you need dey chop dem dey go.
If you make sure say you dey chop di food wey we wan show you, your bodi and your baby go thank you. See di best Nigerian food for breastfeeding mothers.
9 Beta Nigerian Food For Breastfeeding Mothers
Pap or Ogi or Akamu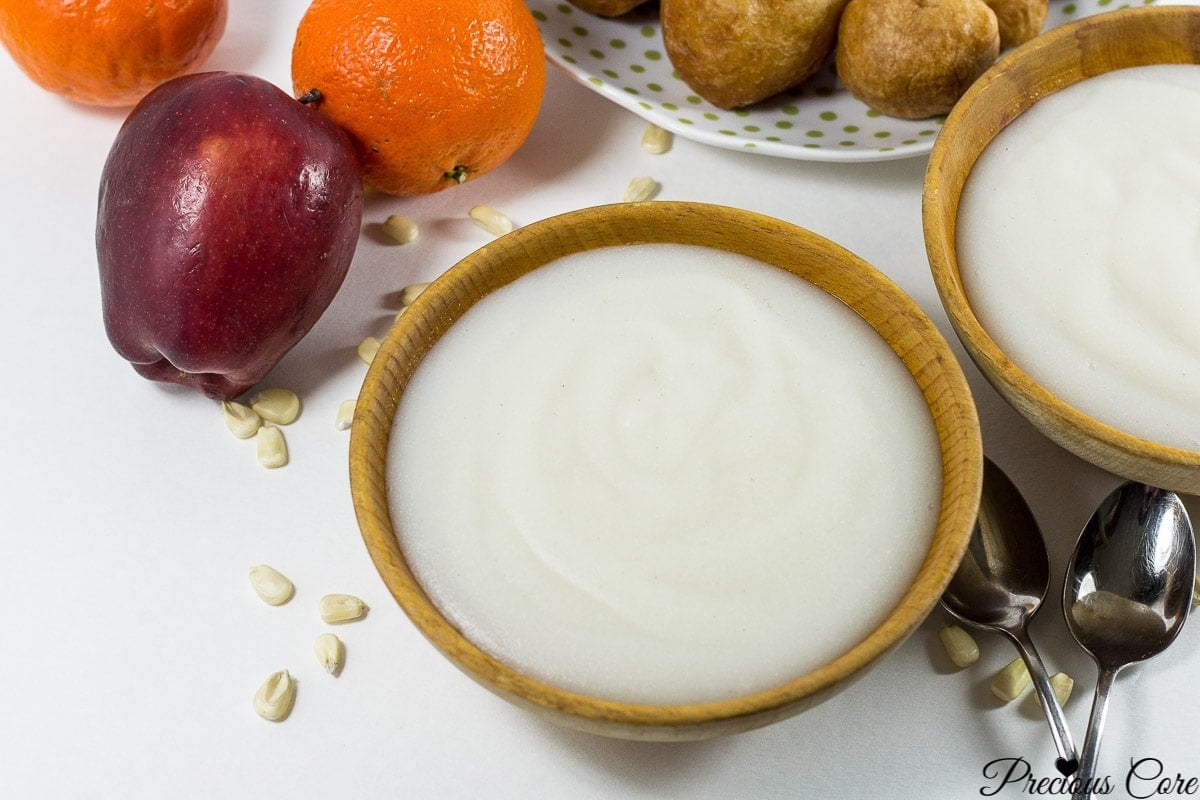 Dis one na normal food for almost every Nigerian home. When woman first born, dem go dey give her pap. E go give her energy to take dey kampe. E go helep di milk dey flow well well for baby. Some woman dey drink di pap every morning, and dem say e dey helep dem.
Garlic
You don ever hear say garlic na super food and e dey work for almost everitin for body? Na true o! Garlic na baba. If you wan make e work well well, take am fresh, come mix am with ginger. Your breast milk go dey flow no be small.
Ginger
Dem say anywhere you see garlic, e mean say ginger dey hide for im back. Dem two be 5 and 6. Ginger sef dey very good for woman wey dey breastfeed. Grate your garlic, add one thumb of ginger. Pour inside glass of warm water, drink am. Ya baby go open mouth tell you taink you.
Oats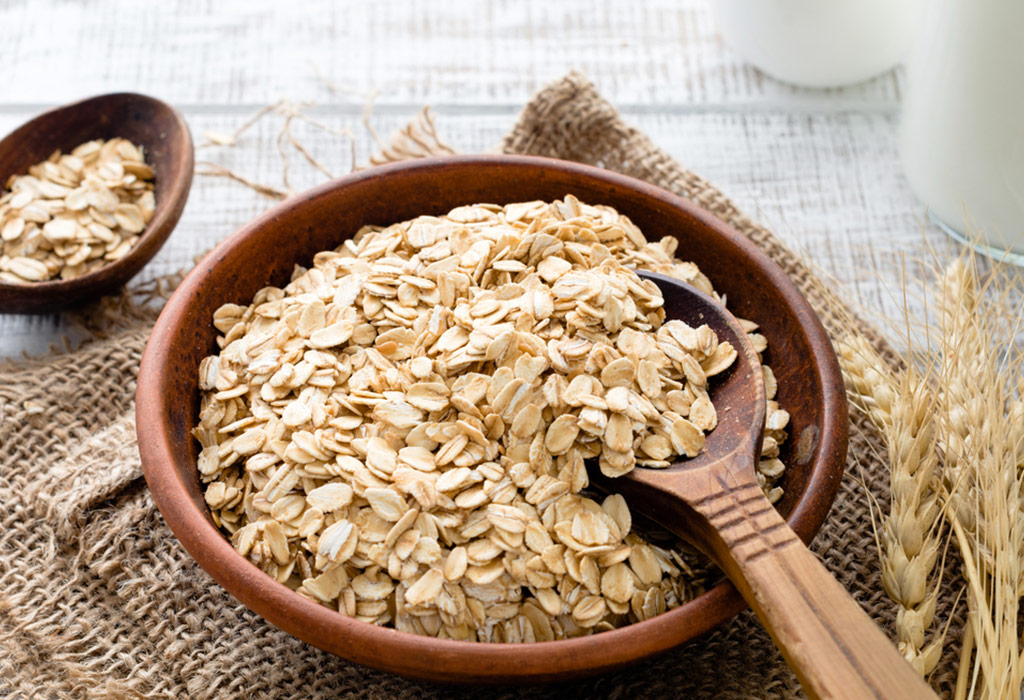 Dis one na di most common and di best Nigerian food for breastfeeding mothers. E dey rich in fibre, e come get boku boku health benefits dem. If you dey chop oats you go get energy and e go helep you breastfeed well.
Tiger Nuts
Na so! Tiger nut sef good for breastfeeding as e good for knacking. E no cost and e no scarce. E go helep your breast milk dey flow like tap water. Your baby go hapi.
Nuts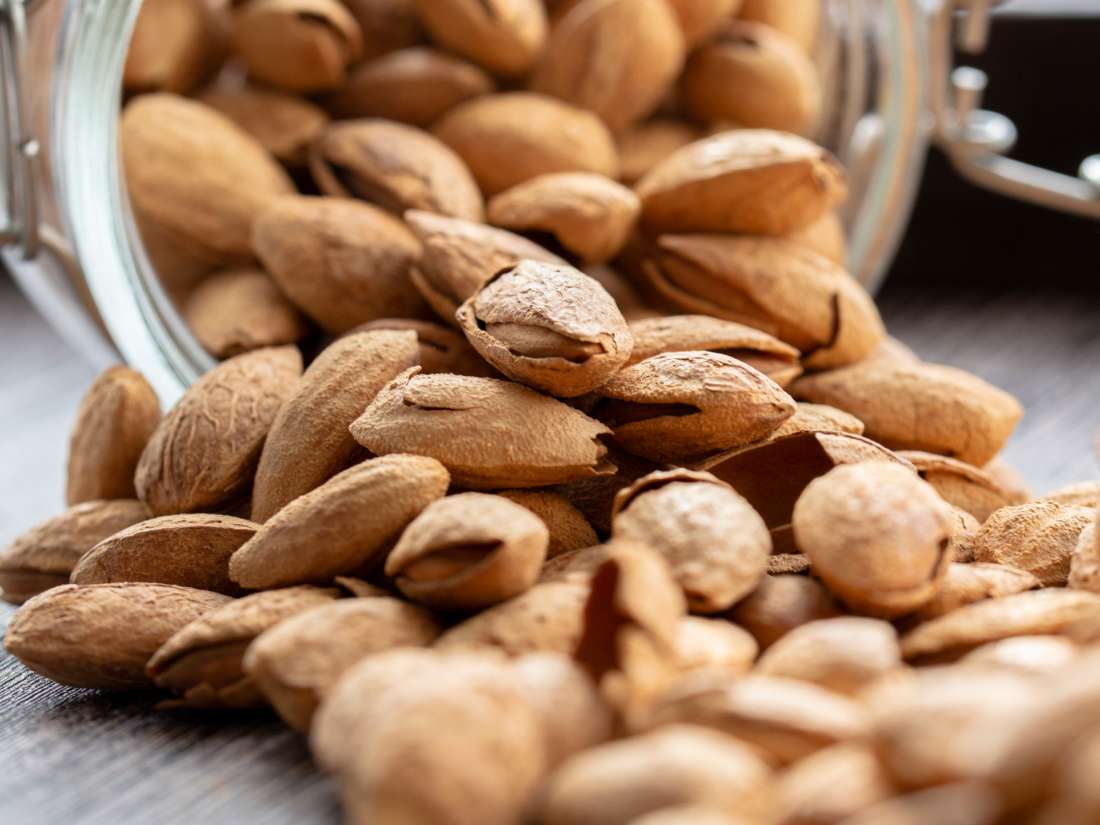 Walnut, almond nut, ground nut, cashew nut. All na nut and all dey good for you. E get plenty fatty acid and high calories inside. If you chop almond 3 times, e go increase your milk supply and e go improve di fat wey dey your milk. Na so your baby go dey fresh dey go.
Moringa
Morninga na anoda superfood. Research talk say if you use moringa everiday and you no stop, your breast milk go increase by 100%. No wonder say people wey dey do all dis lactation product laik di cookies and di milk booster dey put moringa inside. Confam! You just need 2 table spoon of moringa powder and you go testifiy.
Water
One of di problem wey new mama dey face na risk of dehydration. Becos of stress for breastfeeding, dem no dey sleep. E dey drain energy. If you go keep your energy level up and your milk levels too, you go need drink at least 8 glasses of water everiday. You still need oda liquid like fruit juice and milk and tea. But reduce coffee becos of caffeine. You know say you dey breastfeed. Make e no go enter your baby blood.
Pepper Soup
Dis na food wey dem dey enjoy all over Nigeria. E folow good for new mama and woman wey dey breastfeed. Pepper soup go give her energy and e go helep with milk production. You fit chop am with fish or meat, chicken or goat.
4 Health Tips Wey Go Helep Nursing Mothers Dem
Di period wey you dey breastfeed pikin na time wey go stress you; becos na very demanding time. Your bodi dey try recover from bele wey you get and di pikin wey you born. On top dat one your bodi dey adjust make baby enjoy well well. So you need to chop beta healthy food, make you get enough nutrients and calories.
No be say you go dey chop for two as plenti mama dey talk. But you go chop fruits and vegetables; chop protein and carbohydrates, come still chop balanced diet wey go reach you and your pikin.
Make sure say you breastfeed your pikin well well. Dokita dem tok say breast milk na di best for baby. E dey natural, e dey cheap, and e get evritin wey your baby go need to grow well. Give your baby only breast milk for di first six months of im life. Afta six months you fit come add solid food small small. See our tori about di first solid food wey you fit give your baby.
Water no dey too much and e good well well for you. E go helep your breast milk flow well well. And e go helep your body comot all di toxins wey fit make you sick. So drink at least 2 liters of water everyday.
No forget to dey exercise your bodi. E go helep your odi dey healthy no be small.
Read dis tori join: How Una See Am? E Better To Shave Or Wax Pubic Hair?
Any views or opinions expressed in this article are personal and belong solely to the author; and do not represent those of theAsianparent or its clients.