Teach Your Kids Why Independence Day Is Important
What better way to celebrate Independence day than to teach your kids about the labour of our heroes past?
The Federal Government has declared Tuesday, October 1, 2019, a public holiday. This is to mark the 59th Nigerian Independence Day celebration. The Minister of Interior congratulated Nigerians at home and abroad on the commemoration of this year's anniversary.
With 200 million people and several mineral resources, Nigeria is the 7th most populous country in the world. Nigeria is often referred to as the "Giant of Africa", because of its large population and economy.
Recently, however, the country has faced challenges with insecurity, corruption, and crime. Nigeria also has the 3rd largest youth population in the world. As she battles her challenges to rise from obscurity,  she must educate her young on the importance of a national consciousness. Young people are the future of any state, and because charity begins at home, it begins with you. Here are some tips for teaching your kids the importance of National Independence Day.
How To Teach Your Kids The Importance Of National Independence Day In Nigeria
Brush Up On History
Before you start talking to your kids about Independence Day, brush up on your history. You cannot give what you don't have, or teach what you don't know. Who are our founding fathers? Did they plan that Independence would always be a big deal? How did Nigeria gain her independence in the first place? Kids these days ask a lot of questions so you want to be prepared for it.
Ask Your Kids What They Know
Whether it is from school or the grapevine, most times kids know more than we give them credit for. Ideally, every child should know about the Nigerian flag, the Nigerian anthem, and the pledge. Find out what they know and build on it.
Sing The National Anthem Together
You could sing the Nigerian national anthem and recite the pledge together. And afterward, explain what they mean to your children. Everyone likes to cite the labour of our heroes past, but do your kids know exactly how they laboured? What does it mean to have a national consciousness and a love for the country? What about the significance of the coat of arms? These are some of the things you could talk about with your children.
Watch A Movie
Nollywood has produced one or two movies about the Nigerian independence day. Have a great time watching them with your kids, and use that as an avenue to further teach them about their country.
Here's A Cool Idea
Have your children design a ballot box and collect votes for vanilla versus chocolate ice cream, or hot dogs versus hamburgers. Have them discuss campaign strategies or political posters to help them understand the importance of proper representation.
Take A Trip To A National Landmark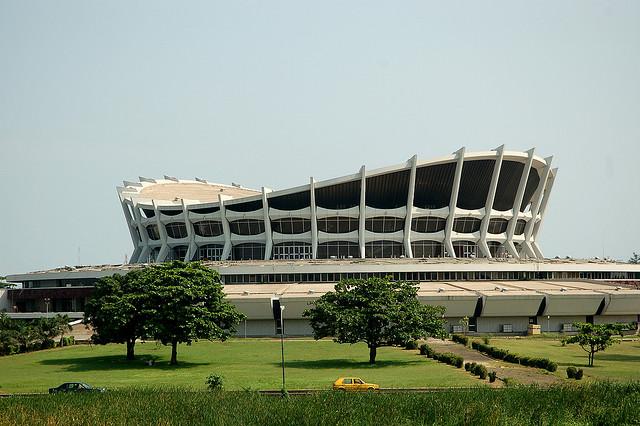 If you are fortunate enough to live near one of the country's great historical landmarks, plan a visit — even if not on Independence Day. Don't live close by? Don't worry, you can take a virtual trip online. The internet offers pictures, videos, and information about a variety of historical landmarks and places from the civil war to the slave trade places in Badagry. This offers a terrific opportunity to teach young kids about how to research on the internet.
Also read: How I raised my child to be a reader: Encouraging kids to read