Africa's Foremost Evangelist. Reinhard Bonnke Dies At 79
German evangelist Reinhard Bonnke, who drew huge crowds in Africa over decades of preaching, has died aged 79.
If you got born again in Africa in the eighties and nineties; chances are you did so at a Reinhard Bonnke crusade. Head of Christ For All Nations worldwide, the Pentecostal preacher oversaw more than 79 million conversions to Christianity, his organization states.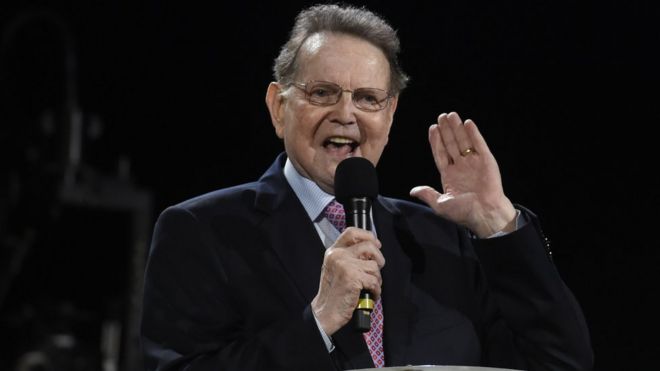 "It's no exaggeration to say that his work transformed the continent," it said in a statement.
The Life And Ministry Of Evangelist Reinhard Bonnke
He organized huge rallies - including one in Lagos that allegedly drew 1.6 million people in 2000. Also, there were talks that Bonnke healed people using the power of God. There were also talks of resurrections at his crusades.
Reinhard Bonnke was born on 19 April 1940 in Königsberg, East Prussia, Germany. He was the son of an army logistics officer. With his mother and siblings, he was taken to Denmark during the evacuation of East Prussia, and spent some years in a displaced persons centre. He was born again at the age of nine after his mother spoke with him about a sin that he had committed.
From an early age, Reinhard told everyone he would be a missionary in Africa. One day, young Reinhard headed out with his guitar to a street corner in downtown Glückstadt. Singing there until a small crowd gathered, he opened his Bible and preached. He later reported, 'To my amazement, one man knelt and prayed the sinner's prayer with me right there on the street!' Racing home, he exclaimed, 'Father, it works!  A man came to hear me preach and accepted Jesus. The Holy Spirit really gives us the power to preach!'
More On Bonnke's Life And Ministry
Reinhard attended the Bible College of Wales founded by Rees Howells. Upon completing his education he returned to Germany, where he met his wife, Anni. They married in 1964 and began their family.
He was sent as a missionary to South Africa, where his evangelism grew to cover the entire continent. His early years of evangelistic ministry encompass the following events:
The Soweto Bicycle Campaign
Formation of Christ For All Nations
Nigerian Outpouring
Bonnke held a farewell gospel campaign in 2017 in Nigeria, after which he stepped down as the organization's leader due to health issues.
"He passed away peacefully, surrounded by his family," his wife Anni Bonnke said in a statement.
The family lives in the United States but Reinhard Bonnke was best-known for his work with the Christ For All Nations organization throughout Africa.
Nigerian President Muhammadu Buhari paid tribute to the evangelist, saying his death was a "great loss to Nigeria, Africa and [the] entire world".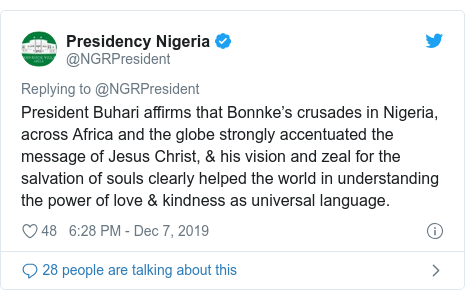 Any views or opinions expressed in this article are personal and belong solely to the author; and do not represent those of theAsianparent or its clients.