National Outrage Over Sexual Harrassment In Nigerian Universities
The BBC Africa Eye sex-for-grades video is not the first time lecturers are being accused of soliciting sex to help female students.
Nigerian universities caught global attention yesterday, over the escapades of randy lecturers. Over the past year, BBC Africa Eye has investigated the sex for grades allegations in West African Universities. The focus on Nigerian universities peaked when BBC published a video allegedly showing academics propositioning undercover female reporters. This is no doubt a video that will make your skin crawl.
After gathering dozens of testimonies, BBC Africa Eye sent undercover journalists posing as students inside the University of Lagos and the University of Ghana. Female reporters faced sexual harassment. They also endured propositions and pressure from senior lecturers at the institutions – all the while wearing secret cameras.
Wearing a secret camera, a reporter, Kiki Mordi, visited Dr. Boniface Igbeneghu. Boniface was a lecturer of the Department of European Languages and Integrated Studies, in the Faculty of Arts, University of Lagos (UNILAG). Kiki posed as a 17-year-old admission seeker. The clip went on to show the lecturer making sexual overtures to the reporter.
Watch The BBC Africa Eye "Sex For Grades" Documentary Here
Reporter Kiki Mordi, who knows first-hand how devastating sexual harassment can be, reveals what happens behind closed doors at some of the region's most prestigious universities.
Barely hours after the video went public, reactions took the online world by storm. Thousands vented their indignation on Twitter, with many hinting that the revelation is only a tip of the iceberg.
Reactions To The Sex For Grades Video
In an encouraging twist, as you would expect, the church responded swiftly. Boniface , you see, was a pastor. The Foursquare Gospel Church issued a swift denunciation thereafter. The church authorities asked Igbeneghu, one of its pastors, to "step down from all ministerial assignments."
Similarly, the University of Lagos said the "management today (yesterday) suspended Dr. Boniface Igbeneghu who was caught in a sting operation by the BBC."
In a recent interview with the News Agency of Nigeria (NAN), UNILAG Vice-Chancellor Prof. Oluwatoyin Ogundipe maintained that the institution has "zero tolerance for the ugly trend."
More Celebrities And Public Figures Have Also Reacted To The Documentary
Former Vice President Atiku Abubakar and former Senate President Bukola Saraki yesterday also reacted to sex-for-grades phenomena.
Atiku on his Twitter handle said: "This is unacceptable and requires systemic strategies to put a deterrence to such behaviour. As a society, we cannot allow a trend that is psychologically abusive to young women to thrive. In fact, that's a direct opposite of what a sound educational system represents."
Saraki, on his part, wrote: "As a father, I'm appalled by the actions of lecturers captured in the exposé. We cannot allow this sort of deplorable behaviour to fester."
He appealed to the Ninth Senate to revisit the Sexual Harassment in Tertiary Education Institution Prohibition Bill. "So that we can implement the institutional reforms necessary to safeguard our children."
Toke Makinwa and Timi Dakolo have also lent their voices to the recently released BBC documentary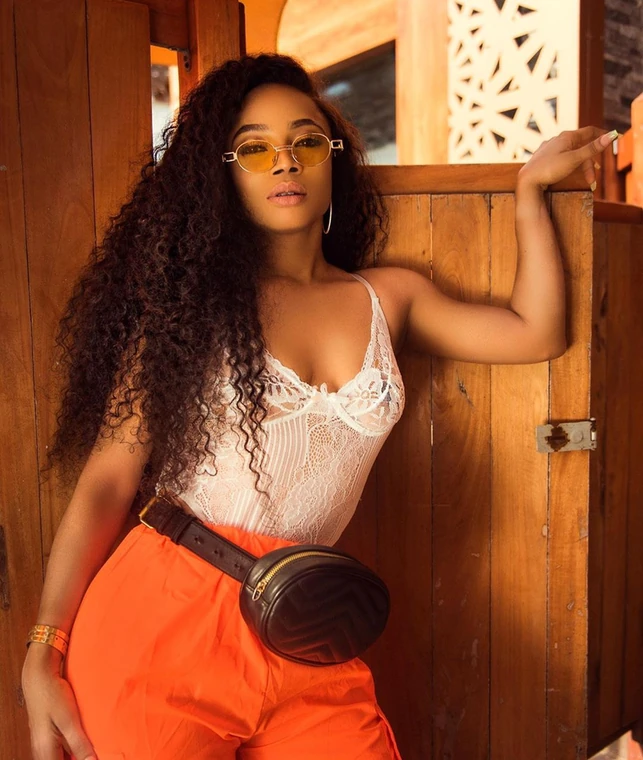 The two took to their Instagram pages where they expressed their shock and displeasure over the acts being perpetrated by lecturers in universities across the country. For Toke Makinwa, her heart deeply goes out to all the females out there who have gone into depression because one lecturer refused to let them go until they traded their bodies for grades.
www.instagram.com/p/B3Y1DBbgyke/?utm_source=ig_embed
Timi Dakolo, on the other hand, expressed his shock that a man of God would pray before demanding sex from a vulnerable student. Since the now famous documentary exposing sexual assault and harassment being meted on female students in the universities in West Africa dropped, a lot of people have joined in the conversation.
Grammy award nominee Seun Kuti took to his Twitter page on Tuesday, October 8, 2019, to tweet about his shock over the silence of the minister of education and that of the academic union.
"OGA ADAMU ADAMU MINISTER OF EDUCATION WE STILL DEY WAIT for YOUR RESPONSE ABOUT DIS SEX FOR GRADE AND ADMISSION, NO TRY BEHAVE LIKE SAY U NO HEAR, DIS WAHALA CONCERN U AS D MINISTER.
We are deeply sympathetic to every student who has had to endure this deplorable situation. Also, we enjoin women to be assertive in the face of sexual abuse, or any kind of abuse. To this end, here are a few tips to help you raise assertive children.
How To Raise Assertive Children
Talk About Boundaries
Explain Why Being Assertive is Important
Respect and Praise Your Child's Assertions
Respect Your Child's Privacy
Encourage Your Child to Express Feelings
Allow your children to make decisions
Also read: How to raise fierce, clever girls who don't know the meaning of "can't"