Nigeria's Disease Control Agency Begins Investigation Of Strange Illness In Benue
A nameless epidemic that the authorities say is not coronavirus but is equally deadly has claimed 18 lives in Benue State, Nigeria.
Nigeria's Centre for Disease Control (NCDC) has said it is aware of the strange illness that is affecting citizens in Benue state. It is currently investigating to manage the situation effectively.
According to the News Agency Of Nigeria, the Senate had on Thursday alerted Nigerians to the news of a strange disease that hit Benue state. The senator representing Benue South Senatorial District, Abba Moro, disclosed on Thursday that 15 persons had died of the strange disease; while 104 still suffered symptoms of the strange illness. The Senate suspected that the outbreak was the coronavirus epidemic, which required urgent health measures to identify. Reports reveal that the outbreak of the strange disease occurred on January 29 in Oye, Obi Local Government Area of Benue state.
What We Know About The Strange Illness In Benue State
Chikwe Ihekweazu, Director General, NCDC, told NAN of the investigation on Saturday in Abuja; while giving an update of the strange illness in Benue State. Mr. Ihekweazu said samples tested at the NCDC National Reference Laboratory, tested negative for major Viral Haemorrhagic Fevers (VHFs). VHFs are a group of illnesses caused by four families of viruses: These include Ebola, Marburg, Lassa fever, and yellow fever viruses.
He disclosed that the agency had sent water samples to the Federal Ministry of Water; for further analysis and investigation into the illness. Mr. Ihekweazu urged Nigerians to keep their environments clean and store food in tight containers to avoid contact with rats. He, however, called on health workers to maintain a high index of suspicion for the disease, because Lassa fever could be treated if reported early.
"If a patient does not respond to treatment for malaria or other febrile illnesses after 48 hours; it is important to immediately test for Lassa fever," he said.
State Government To Fly Samples Abroad For Investigation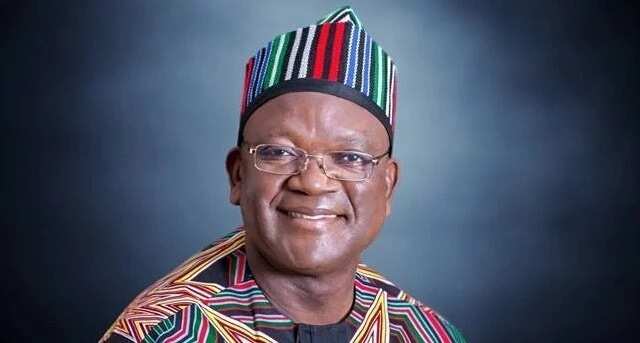 Benue State Government said on Monday it would likely take samples of water, sand, fish and plants in Oye Obi in the Obi Local Government Area abroad for examination.
Speaking to a Punch Newspaper correspondent on the phone on Monday; the state's Commissioner for Health, Sunday Ongbabo, said water analysis was ongoing at the Enugu Teaching Hospital and had not been concluded. He said further investigation was ongoing using water, sand, plants and fish of the area; adding that there might be a need to take the samples abroad, though he did not mention the country.
Ongbabo said, "We are closely monitoring those who have contracted the disease. We tested for Lassa fever and Yellow fever and the results were negative. So, we are waiting for the final result."
Benue Strange Disease Reminiscent Of A Similar Breakout In Ondo In 2015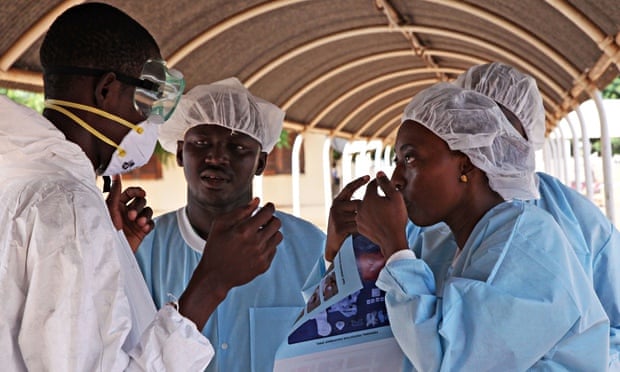 Similarly, in 2015, a "mysterious" disease, which killed patients within 24 hours claimed at least 18 lives in a south-Western Nigerian town. Twenty-three people caught the infection and 18 people died, according to the Ondo state health commissioner, Dayo Adeyanju.
The government spokesman for the state, Kayode Akinmade, earlier gave a toll of 17 dead. The disease, whose symptoms included headache, weight loss, blurred vision and loss of consciousness, killed the victims within a day of falling ill, he said. Laboratory tests ruled out Ebola or any other virus, Akinmade said.
The World Health Organisation meanwhile said it had information on 14 cases with at least 12 dead. "Common symptoms include sudden blurred vision, headache, loss of consciousness followed by death; occurring within 24 hours," WHO spokesman Tarik Jasarevic told AFP by email, adding that they were investigating.
Another WHO spokesman, Gregory Hartl, said that according to a preliminary report; all those affected began showing symptoms between 13 and 15 April 2015. Akinmade said health officials and experts from the government and aid agencies, as well as WHO epidemiologists; had visited Ode-Irele to search for answers.
The state's health commissioner, Adeyanju, said that he and his officials had gone on a "field visit with the WHO, UNICEF, NCDC (Nigerian Centre for Disease Control). This was basically a case search to unravel the cause (of the disease)," he said.
Jasarevic said medics took blood and urine samples from two victims and cerebrospinal fluid from another.
"All samples have been sent to Lagos University Teaching Hospital this morning, and results are still pending. Investigations are still ongoing," he said. The conclusion of the 2015 investigations remain unknown.
Also read: Lassa fever: The Nigerian Centre for Disease Control urges Nigerians to remain calm