Millions Of Children Out Of School In West Africa - Aljazeera
UNICEF highlights increased attacks on schools, teachers and students as the reason that children will not be returning to class in West and Central Africa.
According to UNICEF, millions of children in West Africa and Central Africa are still denied an education. The regions account for one-third of the global total of primary school age children and one-fifth of lower secondary age children who are out of school. Children and adolescents caught up in humanitarian emergencies are especially vulnerable to missing out on schooling or dropping out of school permanently.
The region also lags behind in gender equality in education. For every ten boys enrolled in primary school, there are only nine girls. These differences get bigger as children progress through the school system.
Many children do not get the best start in life. Only one in four children in the regions have access to early childhood learning, care, and stimulation. This means that they start first grade at a disadvantage, not ready to tackle the demands of primary education.
Another challenge is the quality of education. Even pupils who complete basic education face a slim chance of high-quality learning. This is despite the need for quality education.This will help prepare children with the skills, knowledge, and values required for success in the 21st century.
Bringing This Challenge Closer To Home In Nigeria, West Africa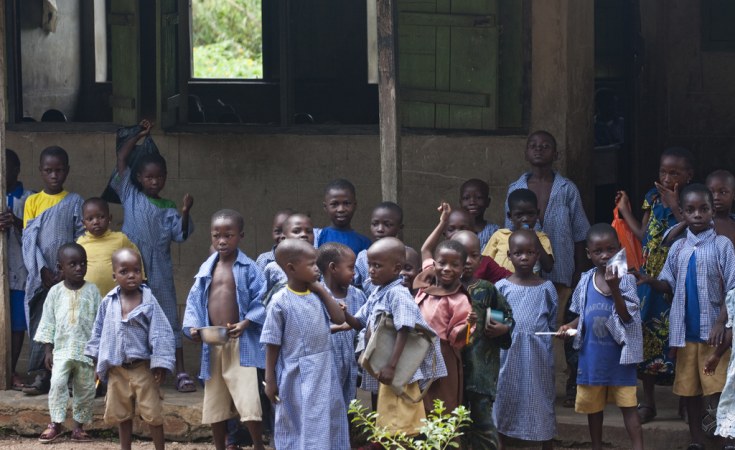 Also according to UNICEF, 10 states including the Federal Capital Territory have eight million out-of-school children. The states are Bauchi, Niger, Katsina, Kano, Sokoto, Zamfara, and Kebbi. There's also Gombe, Adamawa and Taraba states on the list.
Three months ago, UNICEF Representative in Nigeria, Peter Hawkins, said 2000 youths petitioned public office holders in the above states. Their petition was on the need for safe, quality education for all children, "especially girls."
Also, this year's global theme for the 2019 Day of the African Child is "Child rights in all situations, including during humanitarian crises."
It is hoped the Nigerian campaign for access to quality education will hold the government accountable at all levels. They made campaign promises to provide equitable access to free, safe and quality education for every child, especially the girl child, in Nigeria. It would be a great win for the Nigerian child to see this happen.
Insecurity and Insurgency As It Relates To Low Education Turnout
According to a UNICEF study, about 69% of the country's out-of-school children are in northern Nigeria. Statistics also showed that 13% of these children are in the FCT.
And of the 13.2 million children, 60% of them are girls, many of who enrolled in school but dropped out along the line. However, parents in FCT say a government programme, if implemented, would make them enrol their children in school. It is not a secret that the increase in Boko Haram activities in the north are a major contributory factor. And the rise in the kidnap of girl children have contributed to the problem.
Also, poverty, patriarchy and illiteracy all play their part to result in millions of children out of school in Nigeria, West Africa and Central Africa. In Africa, traditional beliefs abound that subjugate the rights of the girl child. This is another factor that ultimately gives rise to the number of girl children out of school in these regions.
How To Best Tackle This Challenge
The citizenry and relevant bodies need to hold the government accountable to their campaign promises. This will not only see the birth of relevant policies and contributions to education It also will ultimately boost the population of children in school.
The African continents need to tackle insurgency and insecurity. With peace returning to Northern Nigeria, for instance, several more children will return to school. .
Quality education for all children lies at the heart of social and economic development. African countries must improve educational access through inclusive education. Expansion of early learning programmes, vocational training and national data production all contribute positively.
Educated girls are vital for the health and prosperity of families, communities and countries. African countries must develop and implement programmes that support girls' achievements in and through education. They must engage the populace in enlightenment campaigns on the need to do away with dangerous cultural beliefs.
When it comes to education, quality is a must if we want to build a better future for the next generation. Governments must work to improve teaching skills, quality standards, life skills programmes and early learning assessments.
In the midst of conflict and disaster, education can be a lifesaver. UNICEF works alongside other partners on risk-informed education programming, school safety, psychosocial support in the classroom and information management in emergencies.
Resource: UNICEF
ALso read: What Is Responsible For The Nigeria Education Problem?