Meet Henry Anumudu, a young Nigerian teacher making the world a better place one student at a time
October 5th is World Teachers Day
As the world marks the World Teachers' Day themed "Young Teachers: The future of the Profession", we pay homage to a remarkable young Nigerian teacher named Henry Anumudu.
In an attempt to fix the education system, he quit his job in Abuja back in 2017 to teach a class of over 80 in a public primary school in a low-income community in Abeokuta.
Two years later, he has gone beyond just teaching to going all out to ensure that his students have whatever it takes (school fees, books, food, you name it) to succeed in spite of their limited resources.
South African anti-apartheid leader and philanthropist Nelson Mandela once said: "Education is the most powerful weapon which you can use to change the world." 
This sentiment is particularly true in the case of a young Nigerian teacher named Henry Anumudu. Motivated to fix the education system, he abandoned a promising career in Communication and Media in 2017 to become a pioneer Fellow of Teach For Nigeria.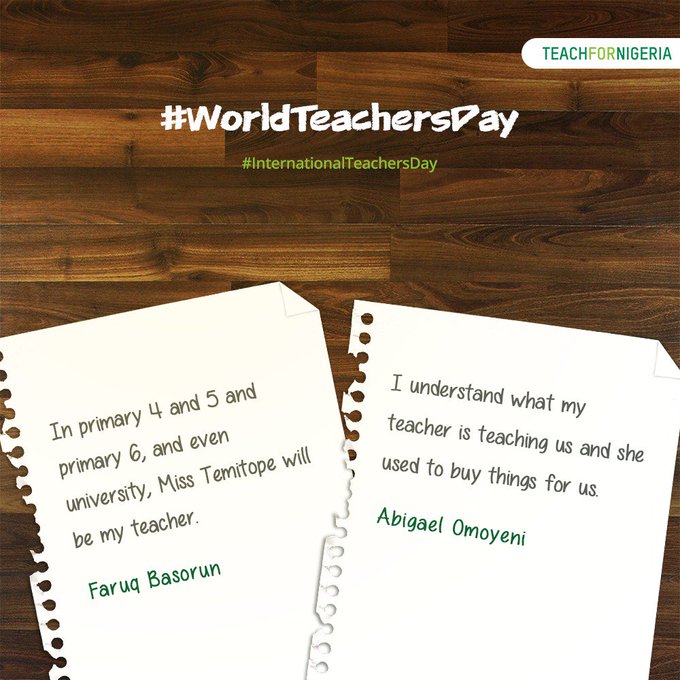 This took him to a primary school in Abeokuta, Ogun State where he teaches a class of 82 from not-so-privileged families. But he doesn't just teach. Seeing their limited resources and how it can negatively impact their education, Amudu took it upon himself to do what he can to tackle their problems.
He does this with his own money and with help from kind-hearted strangers who provide access to books, examinations, school fees and even low-cost housing for the families of students when necessary.