How To Decorate Your Christmas Tree This Holiday Season
It's that time of the year to dust off the Christmas tree decorations and hang them up. How about some Christmas tree decorating ideas to get you started, so you can plan what goes where.
Christmas Tree Decorating Ideas: Beginner's Tips
Thanks to advancement you don't necessarily have to cut down a pine tree. Rather, you can walk into a supermarket and get your own tree.
Toys can be quite useful for Christmas decorations. You don't have to toss out your kid's toys after they grow up. Rather you can string them up on a thread and tie it to the various branches of the Christmas pine tree.
You can wrap up old boxes with gift wrappers so it appears like an actual gift. Finish off the box wrapping with a signature bow.
Keep the wrapped up boxes under the Christmas pine tree.
Fasten flowers and leaves together to form a wreath. You can hang the wreath at the door or above any entrance.
Christmas decoration is never complete without lights. Walk into any store and buy lights for decoration. Hang the lights on the wall, Christmas tree or ceiling.
Create a banner using any material. Write a text on the material like Merry Christmas and add a rope to both ends of the banner.
Hoist up the banner in the front of the tree or at any strategic point in your home.
Prune overgrown edges and work on your garden. If you are feeling creative, you can cut up the floral to the shape of a Christmas pine tree using shears.
Now that you have a tree, and you have decor items, we have included some themes to help decorate your Christmas tree this year. No matter your taste, personality, and home size, there is a theme for you.
MIXED METALS
Silver and gold remain the stars of this festive setup—an appropriate palette to match the home's modern feel.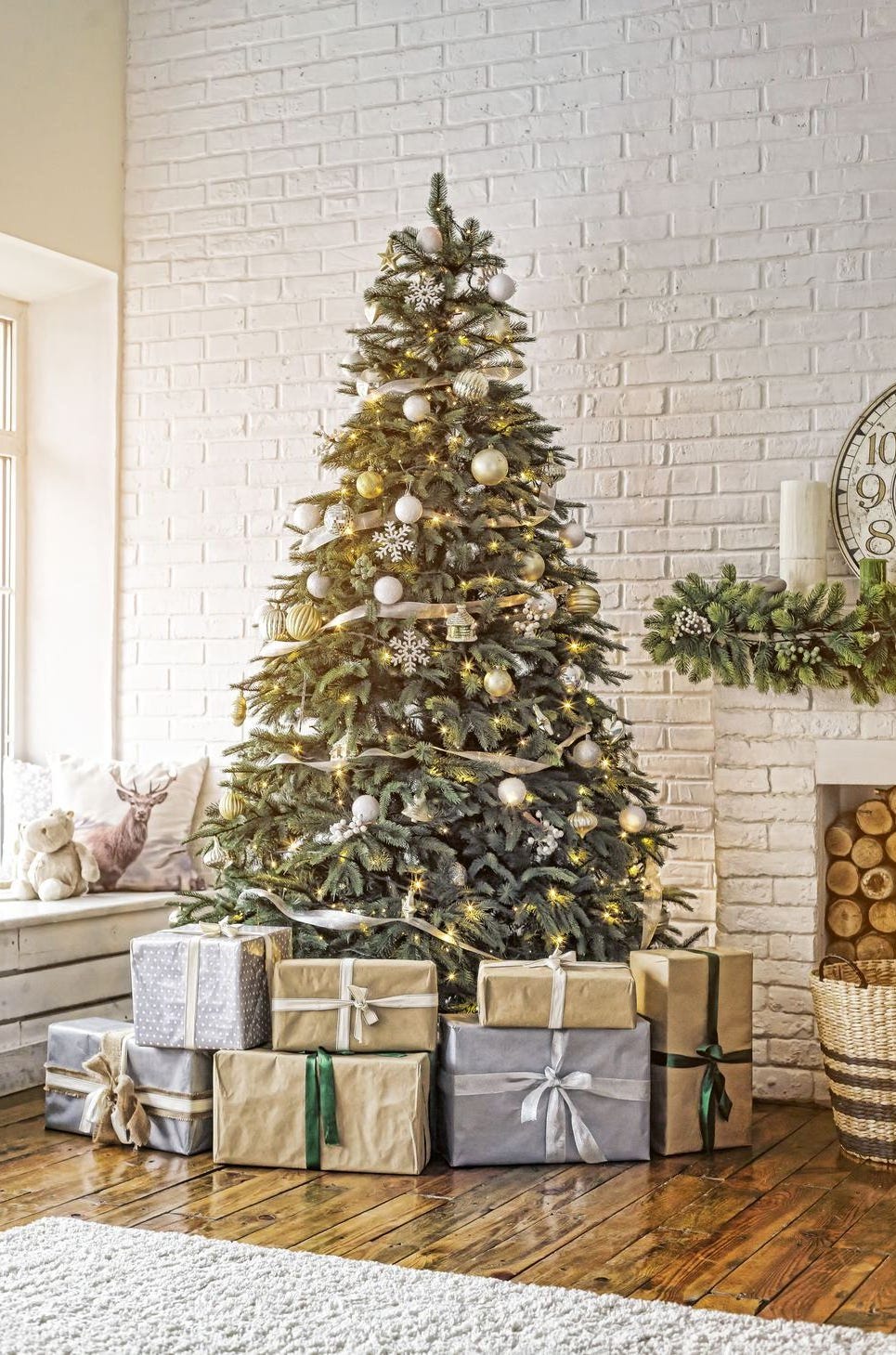 RED AND WHITE
Stick to two simple and seasonal shades for a failsafe Christmas setup that feels festive yet refined.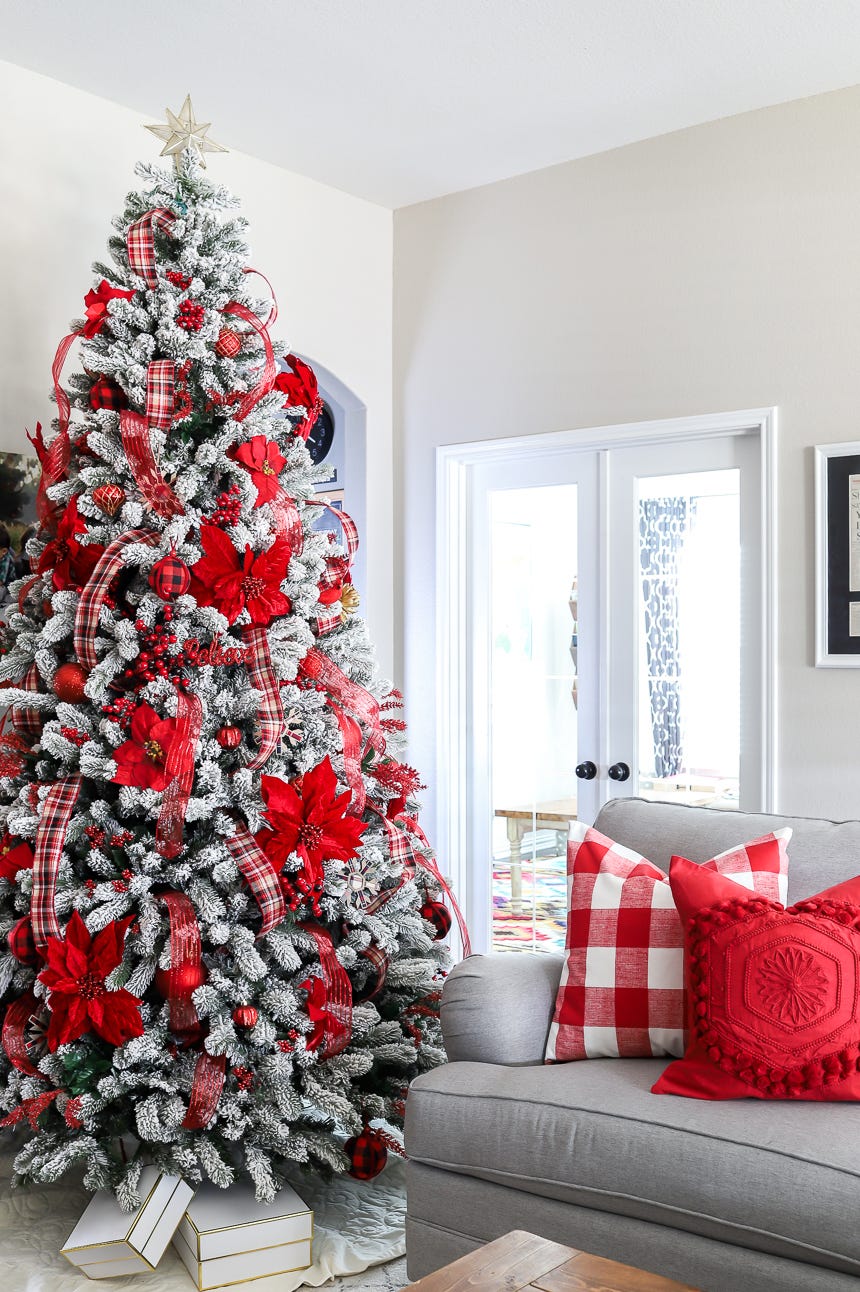 GREEN GLOW
If you're feeling particularly patriotic; or you want a classic pine to feel slightly non-conformist: opt for this slightly more saturated shade, and scatter bright white lights all around.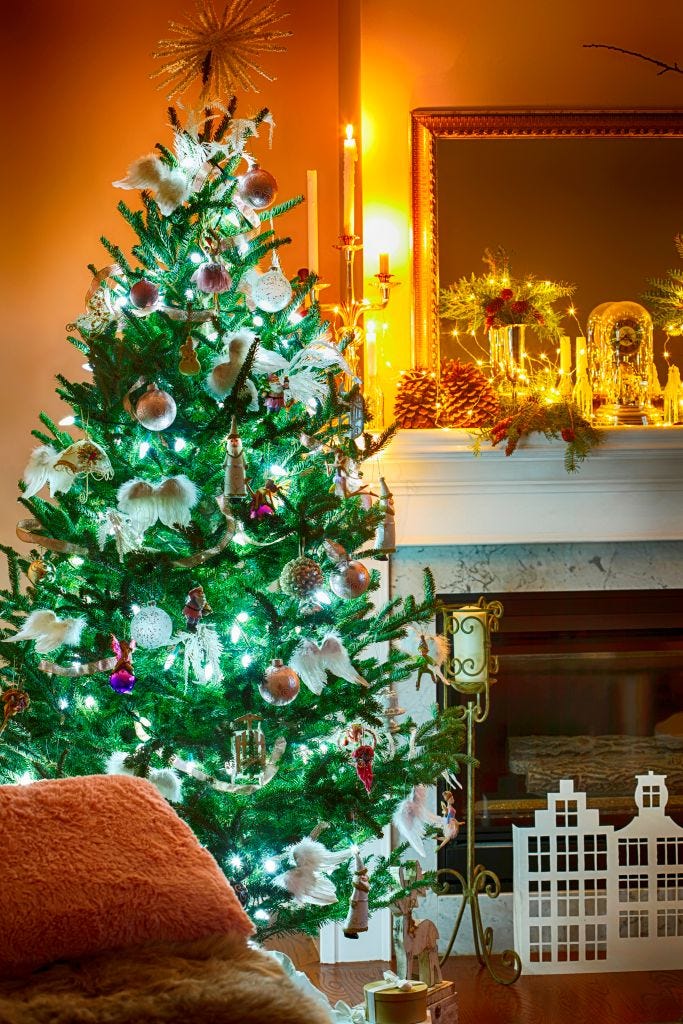 CONTEMPORARY TWIST
This makes the case for a pink Christmas tree, which features black, white, and gold ornaments and a matching tree stand worth showing off.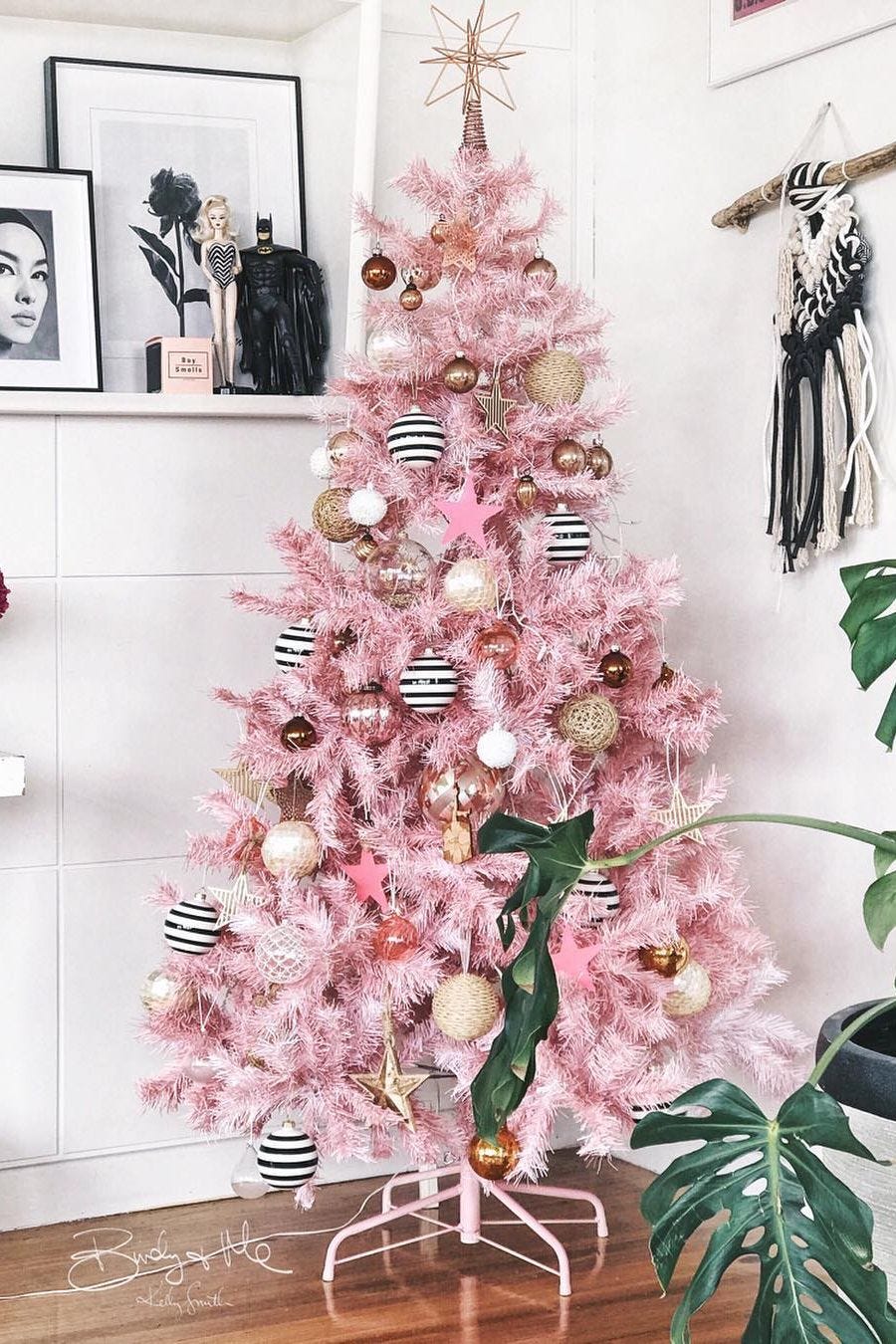 GREEN AND BLUE
If your home already has a color palette that you love, stick to the same shades with your Christmas tree decor.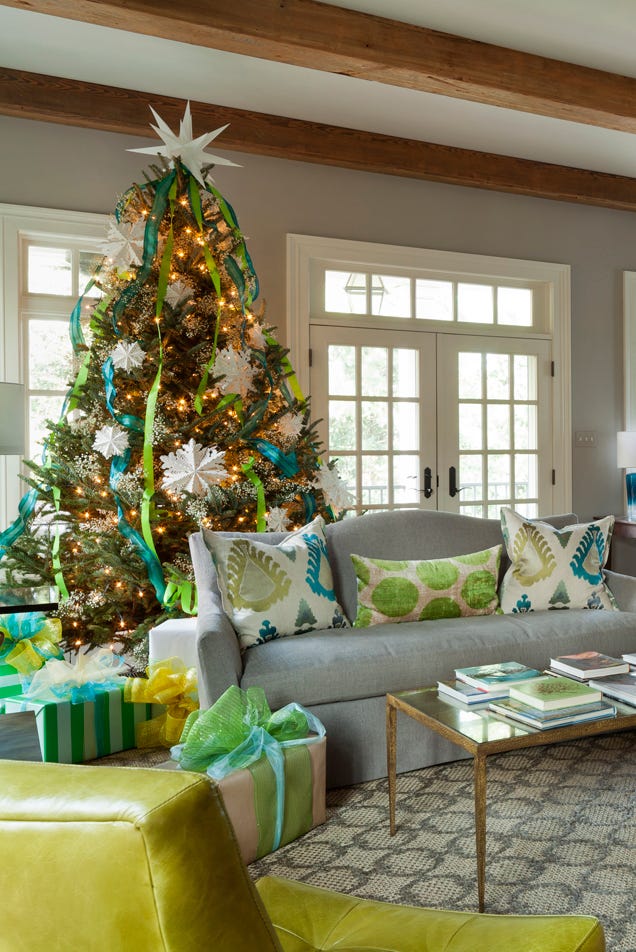 ELONGATED TRUNK
If you prefer a petite tree, a longer trunk is both unique and space-saving.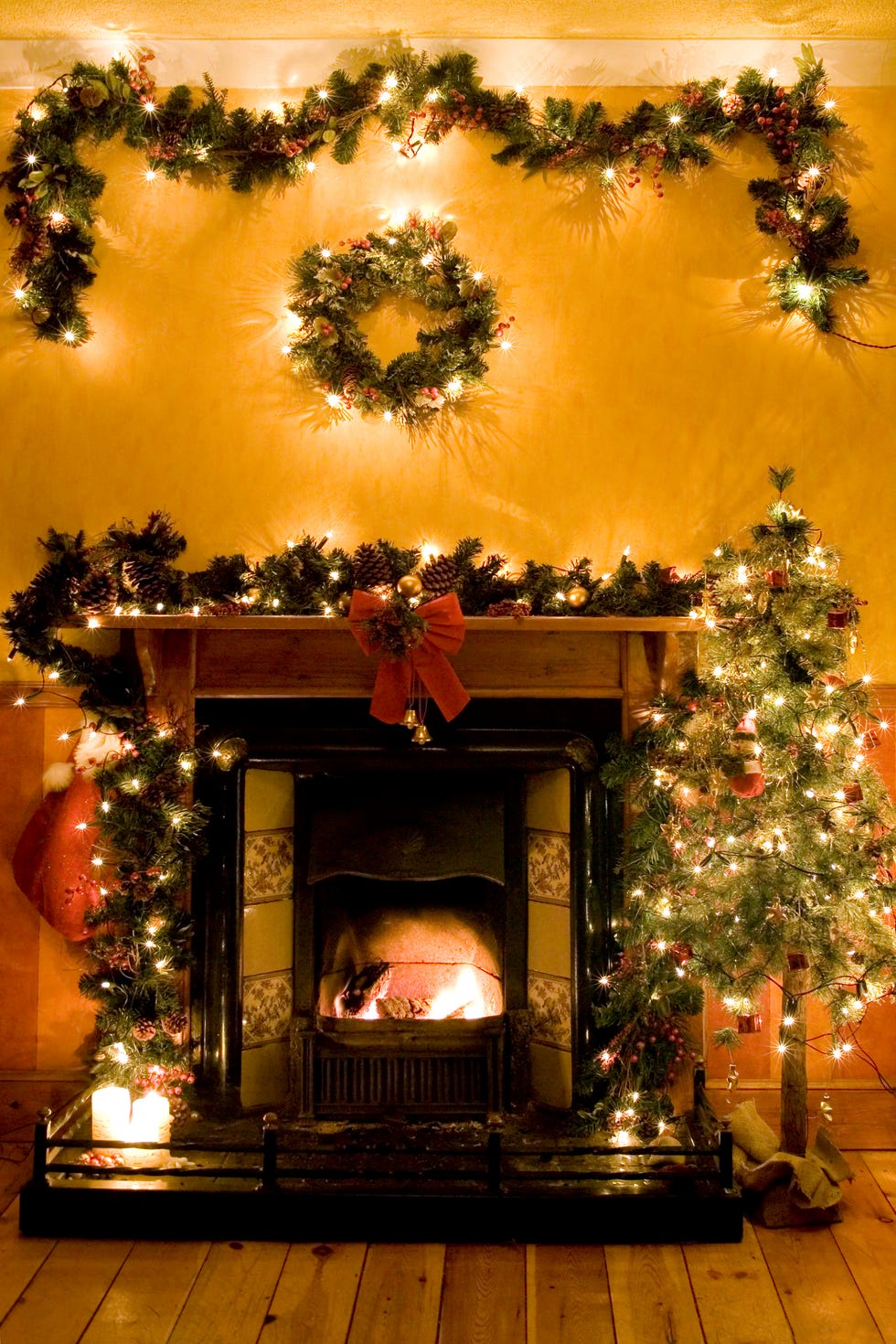 RED GLOW
The natural green of this beautiful fir is paired with reds for a traditional holiday palette. From ornaments and stockings to presents and lights, this gorgeous tree boasts a beautiful Christmas color scheme.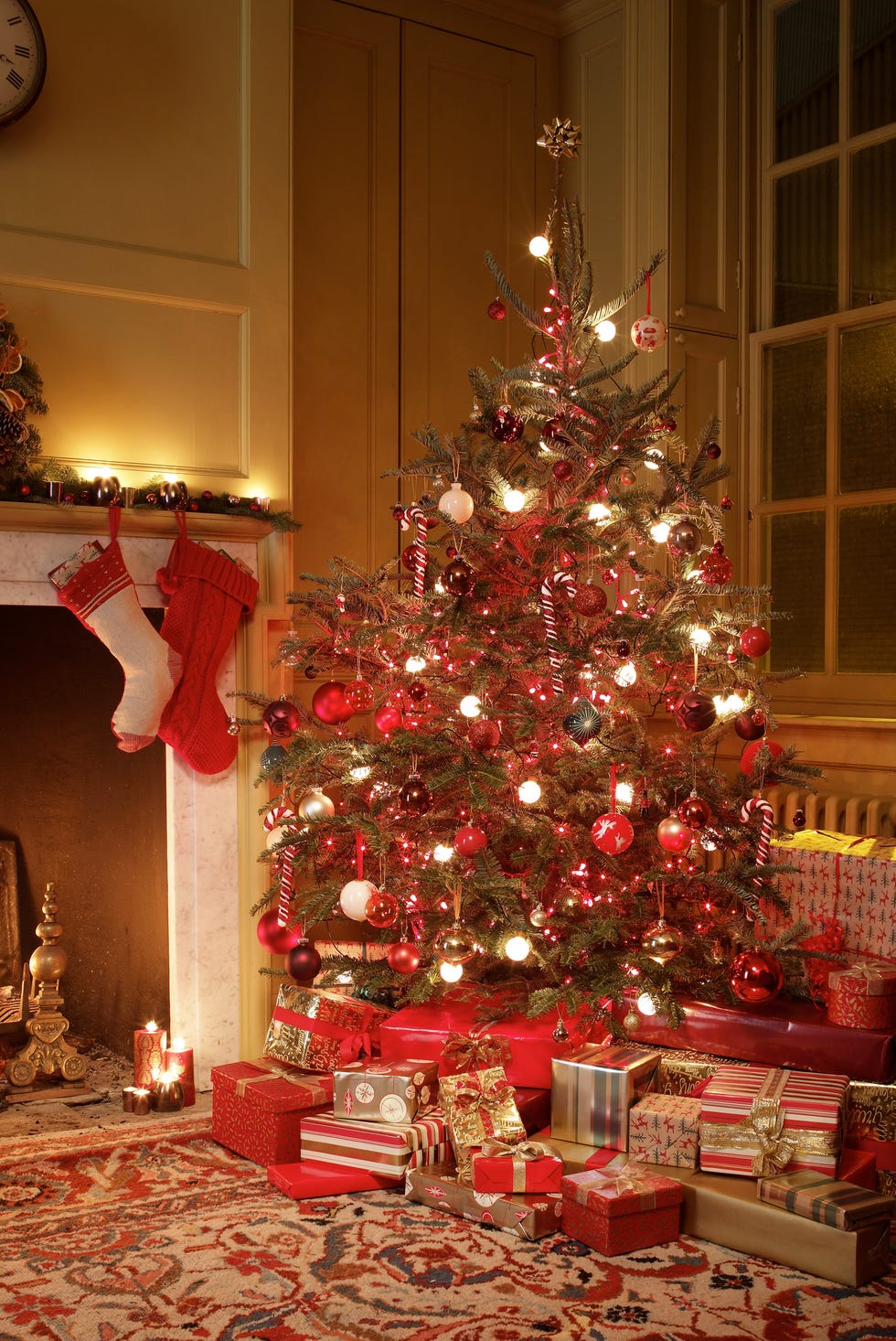 PLAIN JANE
Embrace your tree's arboreal beauty with ultra-minimalist decor that lets the pine speak for itself. This sky-high tree is decorated with simple twinkling lights for a subdued spirit without all the glam.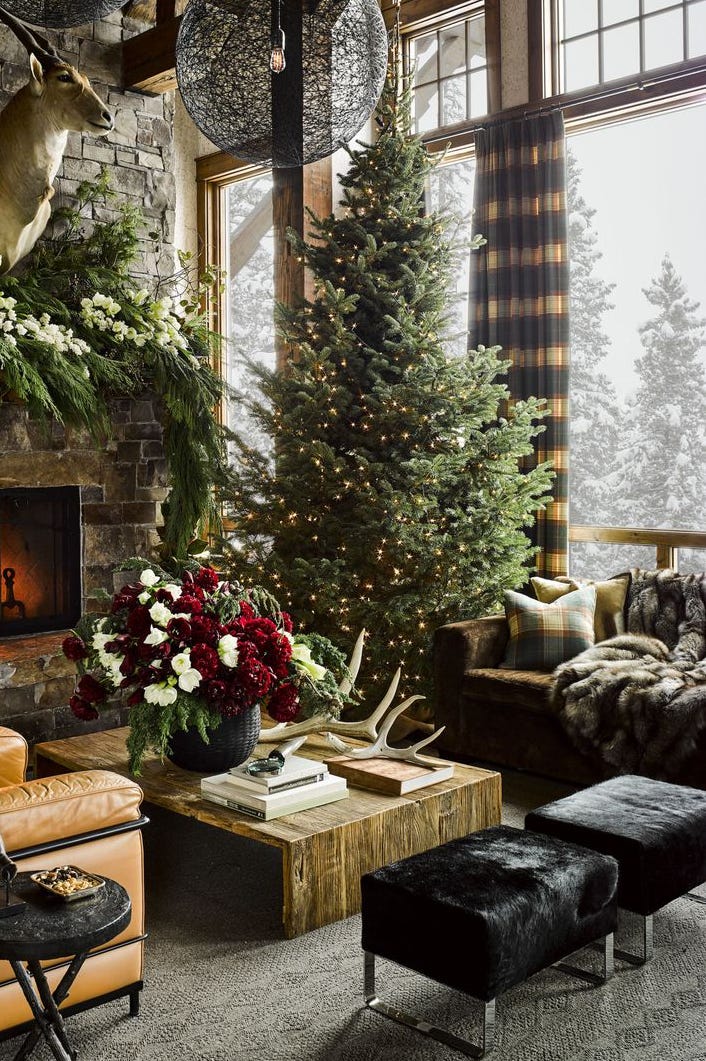 THE TINY POTTED TREE
When you're big on holidays but short on space, a tiny tree is the perfect solution. The quirky shape of this miniature pine is accented with spaced out ornaments, including simple white candles, heart-shaped cookies, and grassy green balls.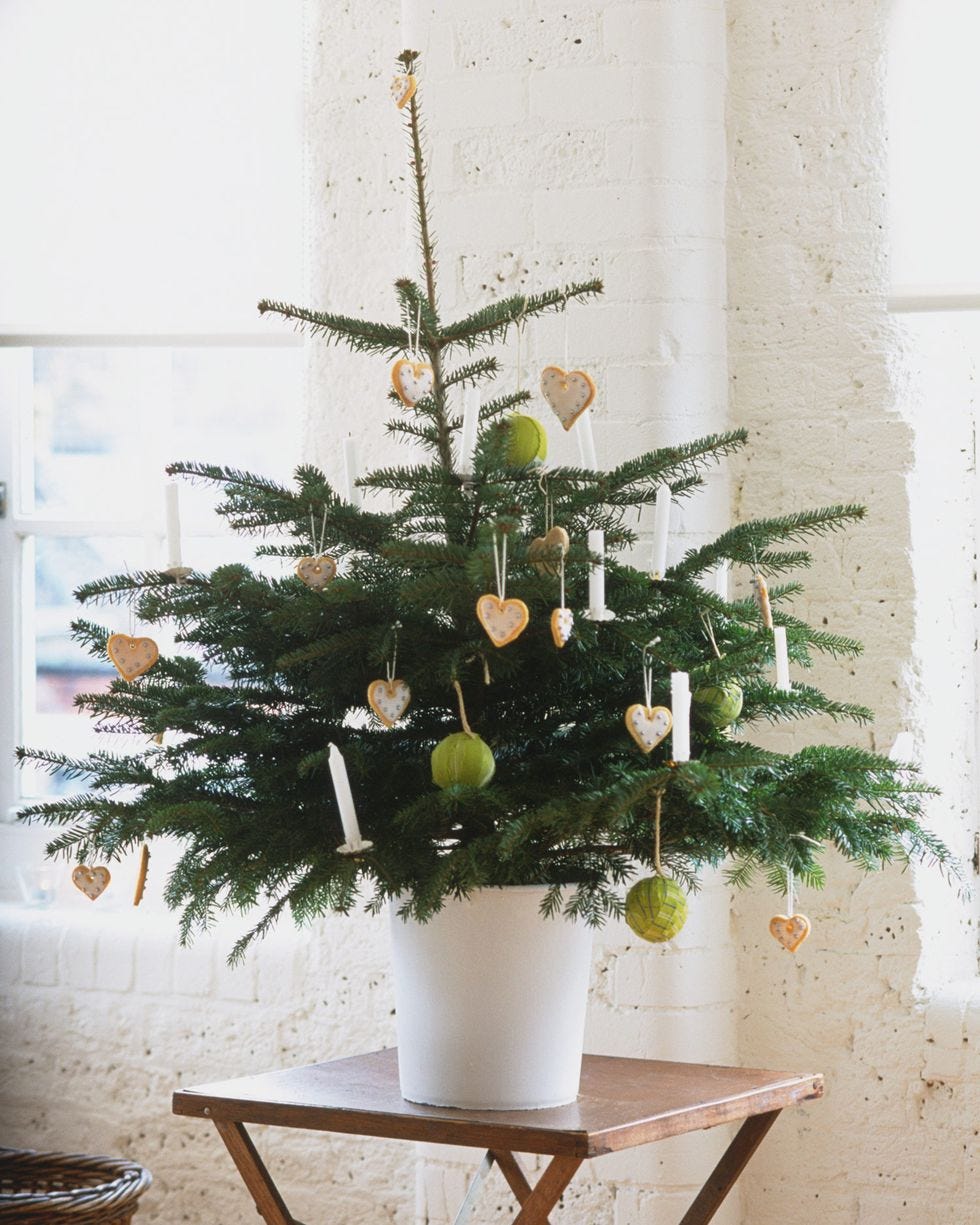 Also read: Christmas Gifts For Tech-Loving Family and Friends